Read through this article. https://finance.yahoo.com/news/black-death-makes-us-think-000050300.html
The article explores the economy of Europe after the Black Death. From 1348-1350, Europe lost 60% of its population. This article is not concerned with the economy during the actual pandemic but in the years afterward. A few key things happened:
In the years leading up to the Black Death, Europe was very densely populated and resources, like fertile land, were becoming incredibly scarce. With the massive population decrease, resources suddenly became more available and cheaper. This increased supply and decreased prices.
Additional resources meant that every worker was far more productive. This increased supply and decreased prices.
This increase in supply meant that entrepreneurs saw better returns on their investments and had more money to invest. This also increased supply and decreased prices. Remember that in those days, entrepreneurs generally started much smaller companies, often limited to themselves or their families. A window making shop, or a shoemaker, for instance.
The giant decrease in the labor force saw a drastic increase in wages. This increased demand and increased prices.
The overall combination of all of these factors is that people were able to produce more, got paid better to produce more, and were able to buy far more with their money. This created a long term economic boom that helped Europe dominate the world economy for centuries.
Now try watching this video
So what will come in the generation after the coronavirus? The factors the article and the video put forward: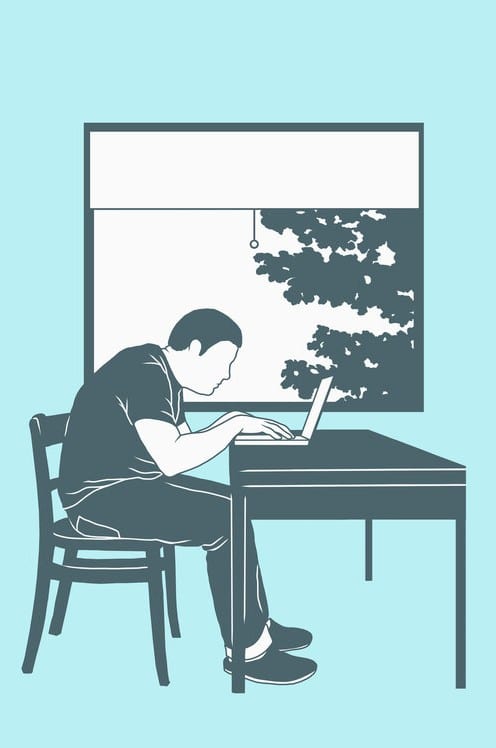 We already have an issue with "low skill" jobs being taken by robots. This is called automation. We're currently trying to find more ways to remove people from the workforce to keep them safe. Will these changes become permanent? Are we looking at more people being pushed out of the workforce?
As more people work and consume from home, it becomes clear that we don't need to invest as much in moving and commuting. Will this make jobs, education, and other things more accessible? Will fewer people move to the same elite coastal cities?
Nearly every country, including the United States, is making transfer payments to their people without qualification. They're literally giving people money. This has been called many things like Universal Basic Income. It was considered one of the very extreme ideas proposed in this year's presidential primaries. Will this experience make it seem more normal?
The workers who are currently deemed essential and are on the front lines of fighting this disease are also workers who are consistently underpaid. This includes near minimum wage workers like delivery drivers, grocery store workers, and fast food workers, and also nurses. Will the newfound respect for these workers help push minimum wage higher?
The elderly are far more vulnerable. The current elderly generation, The Baby Boomers, were a very large generation. They have dominated our country's culture and politics for about 50 years. For instance, every President since 1993 has been a Boomer. If they die in large numbers, how will this change the economy?
How do you think the coronavirus will affect our economy in the long run? If you have guesses, post them at Google Classroom (https://classroom.google.com/u/1/c/NTMzNjMzMDYzMjVa) or here in the comments. You can also ask follow up questions. I will try to respond to all of them.

Posted in Economics and tagged automation, Baby Boomers, Black Death, coronavirus, economic predictions, transfer payments, universal basic income by Adam Rauscher with no comments yet.