Monday is Star Wars Day! May the Fourth be with you!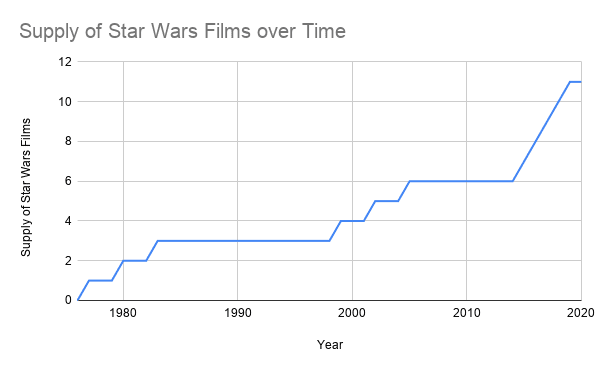 The supply of Star Wars films is increasing. Any idea why? Is it a change in government regulation?
The assignments for the week are up and I'm trying to streamline check ins and also boot up our iLearn so we can do live classes again. Go to Google Classroom for the assignments.

Posted in Economics and tagged star wars by Adam Rauscher with no comments yet.