Hello Families!
Today our beautiful country celebrates Presidents' Day! Here is a read aloud for you to share with your children. I wish you all a fun and relaxing rest of mid-winter break.
Your child brought home our One School One Book choice, "Wishtree"by Katherine Applegate. Please take the time to read the chapters to your children. I am also reading the chapters aloud to the children in class. We are so excited about this story. Bongo, the crow, is actually making special appearances around our school! 🙂
We have wishtrees that we will add animals to as we read along in our book. I will let you all know which chapters we read in class on Whatsapp. Please do not read past chapter 9 before we return to school. I really want to take the beautiful journey in reading together! So far, we have met the following characters; Red, the Oak tree. (the narrator of our story.) We met Bongo, the crow who has a stash of "special treasures" inside of one of Red's hollows. We met Samar. She is a shy and lovely ten year old girl who is a newcomer with her family to the neighborhood.
This story is so special and sends a lovely message about friendship and acceptance. Please help your child keep this book in a special place and take great care of it. It is theirs to keep forever. 🙂 We will continue reading at chapter 9 on Wednesday!
Take a look at the illustrations of the characters we have met so far in the story…..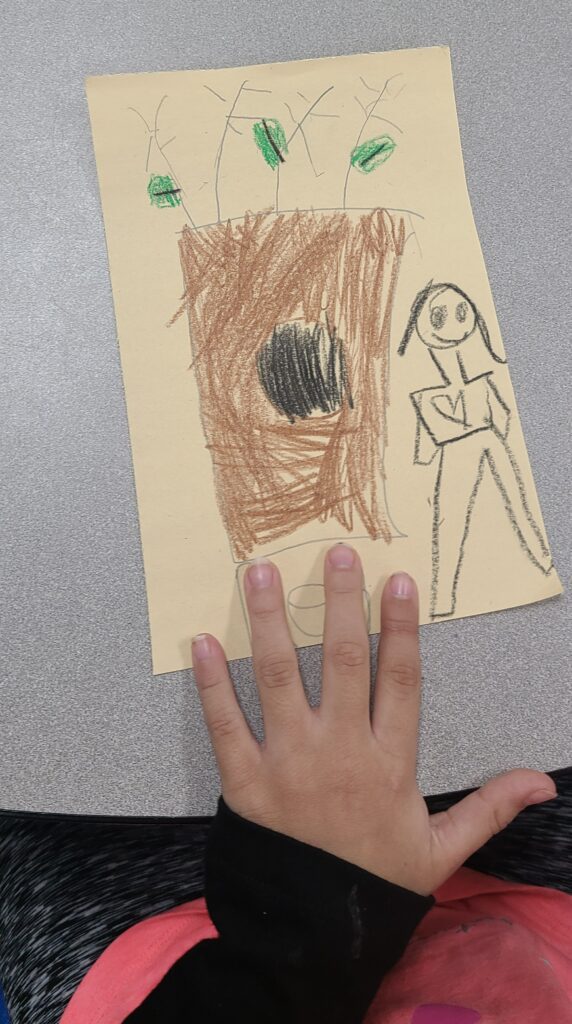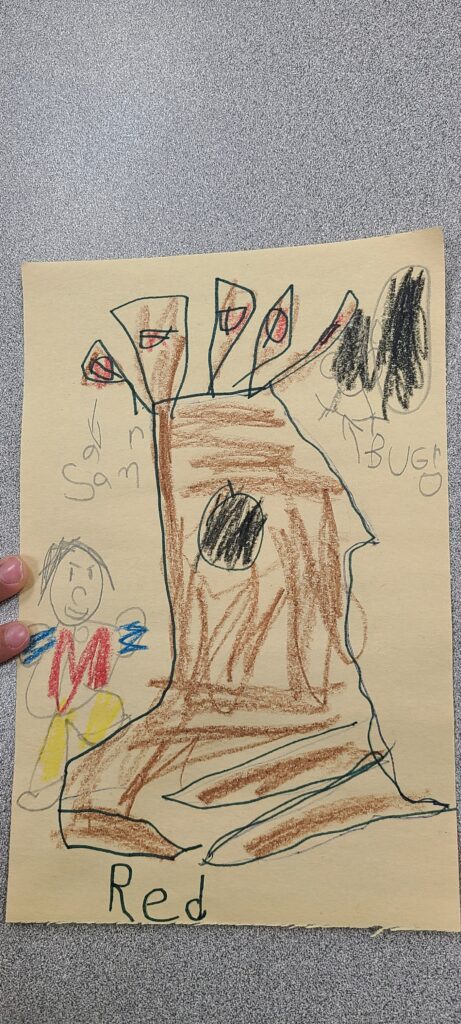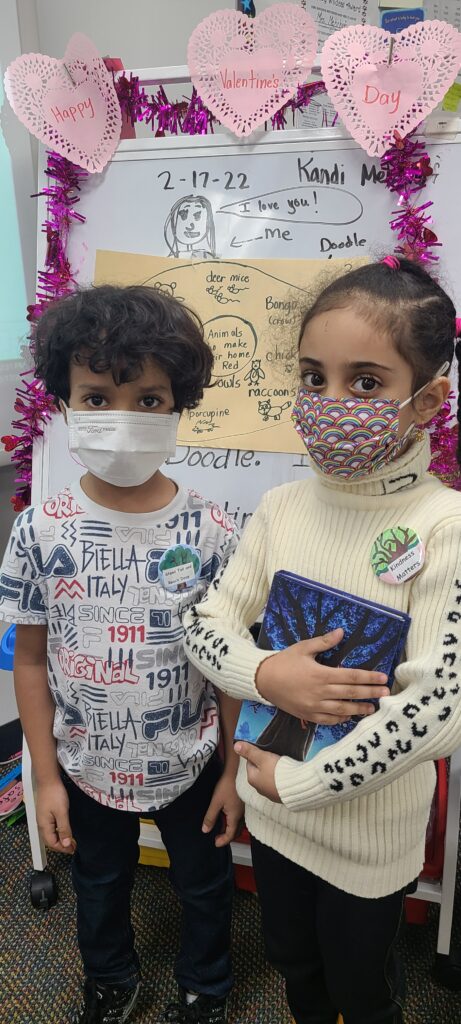 Thank you for all you do!!! I am so looking forward to seeing the children on Wednesday!
Love, Ms. Mehrhof