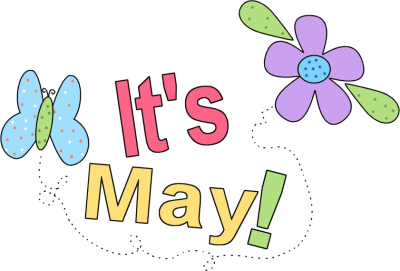 Today is the first day of May! The weather will be getting a lot warmer this month. I am looking forward to spending more time outside enjoying the warmer weather.
Look through my daily posts this week and make sure you have all of your work finished by 8:00AM on Saturday if you would like to be a Super Duper Star Students this week. Have a great weekend!
iReady– Make sure you have reached your goal of 45 minutes this week. Clever.
Go on Kids A-Z to read one story and take the quiz on the book.
Reading– Watch the video Weather and answer the questions about the book on Google Classroom. Clever
Spelling – Take your spelling test on Spelling City. Do not use uppercase letters or the word will be marked wrong, even if you spell it right.
Go on Zearn for at least 15 minutes today.
Science: Read the article Many Kinds of Dogs on ReadWorks.org. Answer the questions 1-7. You may skip number 8. ReadWorks. class code 5S5JZN password 1234.
Special Area Class Today: Physical Education
Visit Mr. Loconsole's Google Classroom. You can find the link to Google Classroom on Clever.