*** IMPORTANT UPDATE – APRIL 2, 2020 ***
ZAMAN emergency food box pick up today from 12:00 to 2:00 PM.
ZAMAN
26091 Trowbridge
Inkster, MI 48141
*** IMPORTANT UPDATES – MARCH 31, 2020 ***
Please join Mr. Dobert's REMIND app – directions were e-mailed to every student and parent.
IF SCHOOL BUILDINGS ARE STILL CLOSED AFTER SPRING BREAK: All assignments will be on Google classroom or iLearn so I can grade them and add them to StudentConnect right away. Stay tuned for more information.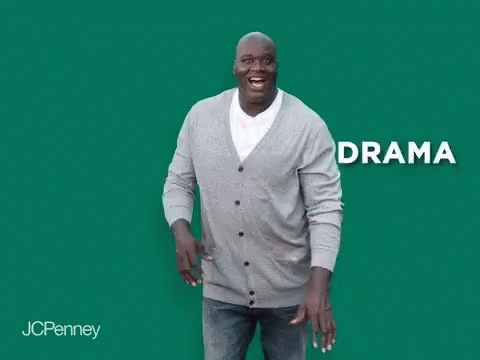 PLEASE KEEP A NEAT, ORGANIZED BINDER OR FOLDER OF ALL YOUR WORK AND BE READY TO TURN IT IN ON APRIL 15TH!
PLEASE MAKE SURE YOU HAVE A CHAPTER BOOK TO READ!
If you don't have a book at in your house, you could borrow from a family member or read an online book.
Read your book 20-30 minutes per day. You will have to write some reading logs for your book.
IXL FOR WEEK 3 – DUE BY SATURDAY, APRIL 4, 2020 11:59 PM:
OK … next week is spring break so I'm going to be SUPER nice with IXL this week. You may choose any FOUR IXL's you want as long as you follow these rules:
must be ELA
must be 6th grade or higher
score must start at ZERO and reach at least 80
if you want an A+ = scores must go from zero to 90
MONDAY – READING
Carefully read and annotate "Malala the Powerful" by Kristin Lewis. If you can't print the article, please write your annotations on a sheet of loose leaf.
Complete the "Read Between the Lines" inference activity. If you can't print the sheet, please write your answers on a sheet of loose leaf.
MAJOR EXTRA CREDIT: DRAW a beautiful, color picture of Malala. See page 2 of the article for an example. Under the picture, neatly write one of Malala's powerful quotes. PLEASE SEND THIS TO YOUR ELA TEACHER, BECAUSE HE WOULD LOVE TO SEE YOUR ARTWORK!
TUESDAY – WRITING
CER PROMPT: The title of the article is "Malala the Powerful". In what ways was Malala powerful?
You must write a full CER with two quotes from the article and two reasonings – IN YOUR OWN WORDS. You must color code if you want full points.
HIGHER POINTS: Please feel free to type your CER on Google docs then share with your ELA teacher. Don't forget to type your name and hour on your Google doc. Don't forget to color code after you type your answer. You will probably earn HIGHER POINTS if you decide to do this.
WEDNESDAY – VOCABULARY
CHOICE 1 = B+
Make neat, colorful flashcards for the 5 vocabulary words that are in "Malala the Powerful". Each card must have the word, the definition, a sentence IN YOUR OWN WORDS, and a neat little colorful picture. If you don't have flashcards, you could cut up a piece of paper.
CHOICE 2 = A+
REMEMBER THIS FROM THE BEGINNING OF 7TH GRADE?
Create a Google slides slide show with AT LEAST 5 slides. Each slide should be one of the words from the synonyms sheet. Each slide must have the word, the definition, and graphic or picture. PLEASE BE CREATIVE AND MAKE YOUR SLIDES SICK. Some of you are very good with technology and know how to add all kinds of amazing special effects. Share your slide show with your ELA teacher as soon as you are finished.
THURSDAY – TEST PREP
Carefully read "A Challenge" on page 10 (about Rubik's Cube).
Answer the "CORE SKILLS PRACTICE" from page 10 and also answer all four questions from page 11. YOU MUST USE QAR!
This will be easier if you can print the pages, but if you can't, please write your answers on a sheet of loose leaf.
EXTRA CREDIT: Also complete pages 8 and 9 – "The Violet" poem.
FRIDAY – READING LOG #3
Please find a quiet place in your home. Read your library book or chapter book for at least 30 minutes. SET A TIMER! Write your start time and your stop time on your paper. After you finish reading, please write at least a half page summary about what you read. YOUR MOM OR DAD MUST SIGN THIS READING LOG!
SATURDAY – EXTRA CREDIT – COMPOSITION BOOK
If you did not bring your composition book home, you can write this on a sheet of loose leaf paper.
PLEASE WRITE AT LEAST ONE FULL PAGE – NO SKIPPING LINES.
Choose ONE square from the all of the April journal squares and write about it. Thank you, Mrs. Wiedyke for the journal squares.