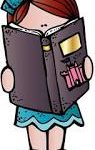 The homework packet is brought home on Monday which includes all the homework listed below. The packet is due on Friday.
Monday-read 20 minutes, adding to find the total-coin caterpillar-math, spelling triangles.
Tuesday-read 20 minutes,  coin number stories and 3X each-spelling.
Wednesday-read 20 minutes,   spelling-rhyming,  coin combinations-math.
Thursday-read 20 minutes, skip counting-math and draw a picture and hide your words.
***Spelling and Math quiz on Friday.
Friday, Saturday and Sunday-read 20 minutes.