Happy Friday! 🕺🏾 Today's fine motor Friday activity is super simple with only 2 materials needed – whisk and cotton balls. You can also use the small craft "pom poms" found at the Dollar Store! This activity works on promoting the use of those pincers 🤏🏾 and the use of a tripod grasp (functional grasp for handwriting, drawing, coloring, etc.). It also works on bilateral coordination skills when holding the whisk in his or her non-dominant hand and pinching the cotton balls with the dominant hand.
Stuff the whisk with as many cotton balls (or craft pom poms) as you'd like. Make it a game by asking your child to pinch them out as fast as he or she can – get that timer ready! Do this activity a few times and see if your child can beat his or her time! Watch the video below ⬇️ for a quick demonstration. Please send me a photo or video of your child engaging in the activity 😊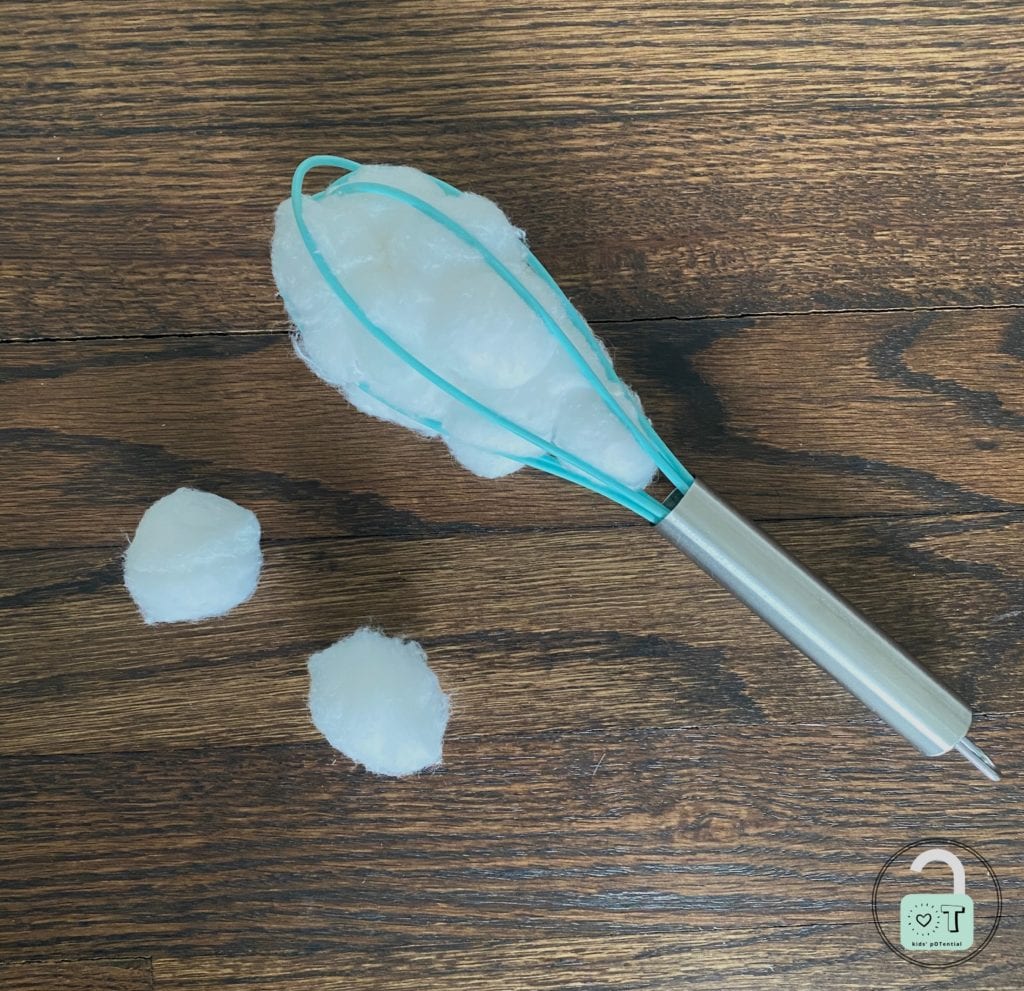 *A little OT tip to promote the use of a tripod grasp is to have your child hold a cotton ball, mini toy, or other "motivating" item between his or her ring, pinky finger, and palm (as shown in image 2 below). This trick places those last two fingers out of the way so they are less inclined to grasp a writing tool with all fingers.