Happy Friday, it's such a beautiful day today! In honor of the first day of May, how about engaging in a fine motor activity while also enjoying some fresh air and getting some vitamin D? ☀️ Using chalk on the sidewalk or driveway is such a fun and easy way to engage students in writing, drawing, and coloring! Work on imitating pre-writing strokes, drawing images, coloring, or use your imagination and create some art!
Use a smaller piece of chalk to encourage those 3 little fingers (thumb, index, and middle fingers) to pinch and grasp using the tripod grasp. Work on midline-crossing by creating beautiful rainbows. Midline crossing is an important skill to develop the use of both sides of the body working together to create an outcome (bilateral hand skills). Activities that have a child cross their "midline," from one side of their body to the other helps promote the coordination and communication of both sides of the brain, which is important for writing, cutting, dressing, cooking, and so much more!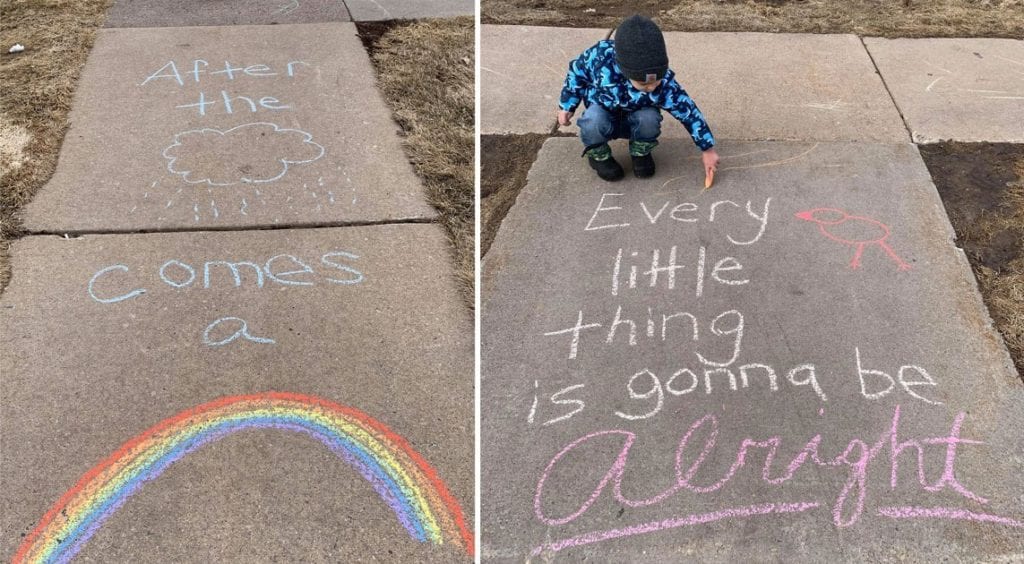 If you don't have chalk at home, click the following link https://www.makeandtakes.com/sidewalk-chalk-paint to follow directions and make homemade chalk paint at home! It's a few ingredients including cornstarch, water, and food coloring (optional). It starts off wet, but dries just like chalk.
I would love to see your chalk creations, please share them by email or text! I hope you all have a great weekend!