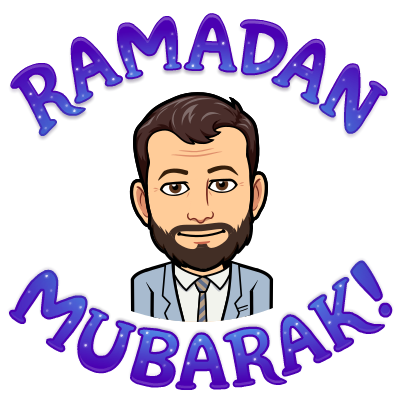 As we begin with Ramadan, for those who celebrate, I wish you a Ramadan Mubarak. For many, it will be a very different celebration, without friends and family at get-togethers.
Please remember to stay safe as you celebrate. The Coronavirus is still taking its toll on our community, so remember to wash your hands, use a mask, and stay home when possible.
This week, we will be meeting on Monday and Wednesday at our normally scheduled times, but will be shifting the meeting from Google Meet to iLearn. We will be able to view the novel better in this format, and will be able to minimize distractions and hold distractors accountable with consequences for their behavior, not that we had any problems in my classes. You folks rock!
Check iLearn for the rest of our work (metacognitive logs, 2 IXL assignments, and 2 quizzes based on our reading/meetings).
As always, please reach out with any concerns or questions.
Have a wonderful week, and I'll see you tomorrow at 10 or 1:15.