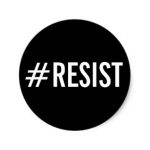 Are you a DHS student who often identifies as a Democrat or liberal?
Are you concerned about the current political situation in our country and wonder what you can do about it?
Join the DHS Young Progressives!
We are a group of students who became concerned after the last presidential election and decided to start actively participating in the political process in America by campaigning for progressive candidates and advocating for or protesting against certain legislative issues.