3rd + grade
1.  Click on these words below in the box for a great typing program:
    This is the Typing.com app.
If Typing Web is not working, please click on the keyboard below:
2. Learn about Voki.  Watch the following slideshare to learn to make Voki booktalks.
3.   Goto to Learn about Voki. Sign up for it. Use your student # @dearbornschools.org. Use your student # as your password.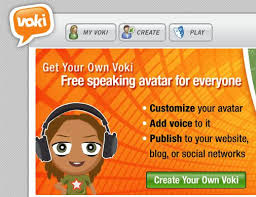 Google.com – This is the place where you can create documents and presentations.  
This week.  Mr. Neff will give you a class code to join.
First, sign in to Chrome.  Clink "link data."  Click on "O.K. I've got it."  Start up Chrome and make a bookmark.  Click on the Classroom link:  Classroom Google
Click on a sample of a Google Slides Presentation: Science Google Slides.
Info Bits for Kids & World Book Kids
Best E-Book Program Ever: MyOn      (Use this only if Mr. Neff tells you to use it please.)
Fun Hooda Math: Hooda Hooda Math
Xtra Challenge
objective:I can make a comic about something I did over the summer. It can be real or made up.