Overall Computer Terms Lesson
Click below for a full list of our computer goals for when the computers are available.
Tech. Benchmarks
| | | | | | | |
| --- | --- | --- | --- | --- | --- | --- |
| | | | | | | |
| Grade Level: 1st Grade | Course Code: ES2195 | J) Grade 1 Technology | Common Core S 2095-1 | Technology | B-2195-2-3 | Uses to convey ideas and illustrate concepts |
| Grade Level: 1st Grade | Course Code: ES2195 | J) Grade 1 Technology | Common Core S 2095-1 | Technology | B-2195-2-5 | Perform operations (open, close, save, print) |
k/1 Content objective: students will practice their word skills and their keyboarding skills. Language objective: students will be able to log in to the computer using their id number, locate my blog by the shortcut on the main screen, go to a keyboarding program, and work on their keyboarding skills.  As needed, I will have some of the students working on mouse skills as I evaluate their mouse skills on an ongoing basis.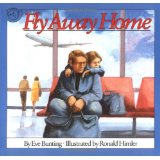 Culham Writing to Prompts in the Trait-Based Technology Classroom Objectives
Content Objective – I can find a variety of factual information about a topics by choosing a topic. I will summarize important information. (Prompts provide students with needed baseline information, information that allows them to apply all writing traits with both creativity and confidence.) Across a range of standards, I will use R.A.F.T.S. for role, audience, format, topic, & a strong verb that shares the purpose of the writing. Such prompts help students gain content knowledge and help students both understand and apply writing traits. The prompts help students with narrative, persuasive, descriptive, & imaginative modes of writing.
Language Objective – I will use a word-processing program to write a report on the information, defining words new to me as I do so, that summarizes the information. Here's one example: role: yourself; audience: the owner of a local tv station; format: contest essay or letter; topic: knowledge about how things were for your parents when they were growing up; strong verb: impress. The owner of the local tv station is running a contest to choose a family to star in a new reality program about how life used to be. You decide to write a contest entry to impress the owner with knowledge about earlier times–or life in another country at another time. (This is an NCSS social studies strand about time, continuity, and change. It can involve how we view ourselves and our families not only over time but also place.)
Overall Language Objectives
I can listen for information in mentor texts/picture books to make inferences and discuss inferences by stating my opinion of specific parts of the book before the inference that address the inference.
I can listen to a fable or story and orally explain the moral of the fable or story, referring to the text as a basis for the moral, using story elements as I share what I liked about the story and the connections I made. (Third grade will compare two versions of the Aesop fable about Androcles and the Lion, answering questions in a M-Step format.)
I can listen to a story and orally explain why the story is folklore, referring to the text as a basis for the explanation, using story elements as I liked about the story and the connections I made.
Given a fable on KidsFable, I can select a title for the fable. I can also research animals for a fable. I can write a fable. ES2195 J) Technology S-2195-1 Technology B-2195-2-3 Uses to convey ideas and illustrate concepts–when available.
(Overall, I'm working to create a literature-based set of lessons that helps students with the most challenging ELA goals. [Technology use, in one way or another when the technology is available, will often relate to reading.] This approach will move toward differentiated instruction for those who display mastery of reading, writing, and keyboarding. Whenever possible, I will work to include science, vocabulary, and other topics, so that I am helping students in a multi-disciplinary manner. These involve a wide range of strategies to comprehend, interpret, evaluate, and appreciate texts, making connections; I can share connections about works of literature. I can read, view, & listen for information in any format to make inferences; I can share inferences. I can identify literary elements and plot components of folktales and stories. I can discuss literary elements and plot components. I can understand cause and effect in literature; I can discuss cause and effect as a class. I can identify how critters use camouflage; I can discuss animals in hiding. I can understand central theme; I can figure out and discuss the moral of a fable. I can determine a characters traits; I can tell the class the traits of a given character.)
Additional Objectives – I CAN ASK QUESTIONS TO SHOW I UNDERSTAND. I CAN ANSWER QUESTIONS TO SHOW I UNDERSTAND. I CAN LOCATE AN ANSWER TO A QUESTION. (STANDARD CC.3.R.L.1)I CAN RETELL A VARIETY OF GENRES. I CAN DETERMINE THE MORAL OF A PIECE OF LITERATURE. I CAN DETERMINE HOW THE MORAL, LESSON, OR CENTRAL THEME ARE SHOWN THROUGH KEY DETAILS. (STANDARD CC.3.R.L.2) Many literary elements will be reviewed as this helps increase comprehension and helps students to become wordsmiths in time. (STANDARD CC.3.4.L.4)
I CAN DESCRIBE A CHARACTER'S FEELING BASED ON INFORMATION IN A TEXT. I CAN DESCRIBE A CHARACTER'S TRAITS/MOTIVATION. I CAN RETELL THE SEQUENCE OF EVENTS USING TIME ORDER WORDS. I CAN INFER A CHARACTER'S FEELINGS AND/OR EMOTIONS. I CAN INTERPRET HOW A CHARACTER'S TRAITS, MOTIVATIONS, AND FEELINGS LEAD TO ACTIONS. I CAN EXPLAIN HOW A CHARACTER'S ACTIONS CONTRIBUTE TO THE SEQUENCE OF EVENTS. (STANDARD CC.3.R.L.3)
I CAN IDENTIFY THEME, SETTING, AND PLOT. (STANDARD CC.3.R)