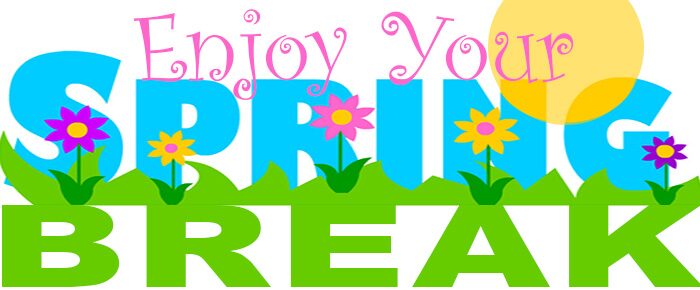 Greetings,
All Dearborn Public Schools will be closed for Spring Break starting Monday, March 27 through Friday, March 31, 2023.
We look forward to seeing all of our students and staff back in school on Monday, April 3rd, 2023.
Have a safe, fun, and relaxing Spring Break! 
تحية عطرة،
تغلق جميع مدارس ديربورن الرسمية ابوابها ل
عطلة الربيع ابتداءًا من يوم الاثنين الـ٢٧ وحتى يوم الجمعة الـ ٣١ من شهر آذار ( مارس) ،٢٠٢٣.
نتطلع لرؤيتكم جميعاً في المدارس يوم الاثنين ٣ نيسان (أبريل) ٢٠٢٣،
بعد انتهاء العطلة .
نتمنى لكم عطلةً آمنةً ممتعةً ومريحةً !