Hello Room 108 Families,
Eid Mubarak! I hope you all have a wonderful holiday!
I am excited to share what the students have been learning about this week! Before I share what we've been learning about, please see these friendly, but important reminders:
REMINDERS
If your child will be absent from school, please TEXT ME ON REMIND or CALL THE CLASSROOM (313) 827-6575. It is extremely important to inform Mrs. Askar and me of your child's attendance.
Make sure your child comes to school with the following items:

Blanket
Water Bottle
EXTRA CLOTHES:

Shirt
Pants
Underwear
Socks
Sweater (optional)
What Did We Learn About This Week?
We are almost done learning about the alphabet! X was our letter this week. X can be a tricky letter, but the students did their best learning about it. They found a lot of words in print around the classroom that have X in it (X on the carpet, the EXIT sign, X in books, etc.). The students practiced writing letter X by rainbow writing it in Small Group.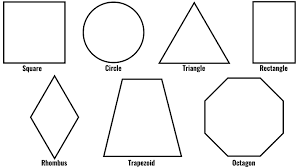 We practiced learning shapes. The students identified the shapes by playing Shape BINGO during Small Group. We took it a step further by observing and describing what the shapes look like (number of sides, number of corners, curvy lines, etc.). The students made shapes on the geoboards, as well as made different animals with shapes.
Next Week at Salina…
Monday, May 2: NO SCHOOL – Eid Mubarak!
Tuesday, May 3: NO SCHOOL
Wednesday, May 4: School 8:15 AM-3:00 PM
Thursday, May 5: School 8:15 AM-3:00 PM
Check Out Our New Classroom Item!
We are SO EXCITED about a new material that got donated to our classroom, "The Ultimate Fort Builder"! Kind donors/organizations donated to our Donors Choose STEAM project, "Building Up Learning!"
As I have mentioned in previous blog posts, these students are very interested in building and STEAM activities. What better way to continue their exploration of building than bringing it to life? With the Ultimate Fort Builder, we can now take our ideas of towers, castles, houses, etc., and make real-life replicas! Here are some photos from our early explorations:
Fun Weekend Activity Idea!
Enjoy your Eid holiday with your family!
Helpful Links/Websites: