Hello Room 108 Families,
Another week of school is in the books. Speaking of books, we had a heavy focus on books this week both in the classroom and at our Parent Meeting! Before reading what we learned about, please see this announcement about Kindergarten Round Up:
Kindergarten Round Up – Friday, March 25
Kindergarten Round Up is on Friday, March 25 at 8:30 AM. Salina Elementary is asking all preschool parents/families attend this meeting! This meeting will discuss the Kindergarten and Young 5's programs next year. Please bring your child with you to the meeting; your child will be visiting a Kindergarten classroom with me and the rest of the class.
For an electronic copy of the flyer, please click this link: https://drive.google.com/file/d/16pPtcNT1NrZtXjQHDjfOsja3jTHeZjLB/view?usp=sharing
What Did We Learn About This Week?
A was our letter this week! The students learned about letter A in many ways! They read books about letter A, as well as writing about things that start with letter A (alligator, apple, apron, etc.). How many things do you have in your house that start with letter A? I encourage you and your child to go around your house and find as many things as you can that start with A!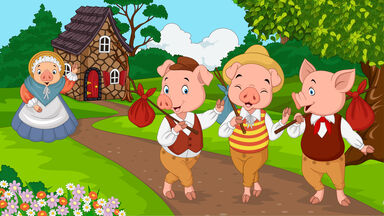 We explored fairy tales this week. We focused on these three stores: "The Three Little Pigs," "Goldilocks and the Three Bears," and, "The Three Billy Goats Gruff." We talked about the problems in the story, how the problem was solved, and what the characters were doing in the story. The students also practiced their comprehension skills by retelling the stories we read. The students practiced writing their own fairy tales by writing and illustrating their own books at Writing Time!
Our STEAM exploration is almost over! This week, we talked about how we can improve how packages are transported to their destinations? The students discussed many ways that help make the job easier! Some students created transportation vehicles that can drive, swim, AND fly to deliver packages anywhere! Some students made super fast vehicles that needed remote controls to make them move faster. Other students improved machinery at the sorting center by building robots to make the jobs faster.
Some students from second grade visited our class to talk about their STEAM projects! We talked about the similarities of our explorations. The students made connections to the transportation vehicles they built and how they transfer packages to their destinations. SO FUN!
Parent Teacher Conferences
Parent Teacher Conferences are coming up on Tuesday, April 12, Wednesday, April 13, and Thursday, April 14. A sign up sheet will be available AFTER Spring Break.
Next Week at Salina…
Monday, March 21: School 8:15 AM-3:00 PM
Tuesday, March 22: School 8:15 AM-3:00 PM
Wednesday, March 23: School 8:15 AM-3:00 PM
Thursday, March 24: School 8:15 AM-3:00 PM
Friday, March 25: KINDERGARTEN ROUND UP MEETING @ SALINA ELEMENTARY 8:30 AM-9:15/9:30 AM
April 2022 Calendar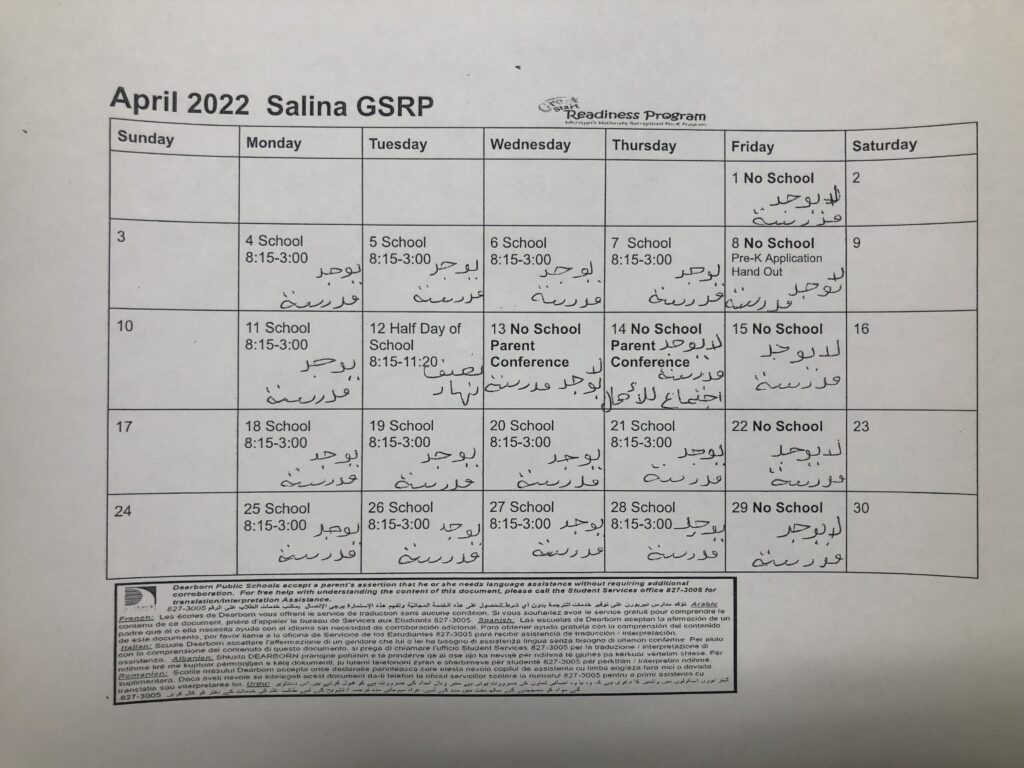 Fun Weekend Activity Idea!
This weekend, I encourage your child to explore more with their 6-bricks! Here is a challenge: build a snake! How long can your child make your snake in one minute?

Helpful Links/Websites: