Salina 3rd graders presented their octahedron lesson from art class during the STEAM EXPO.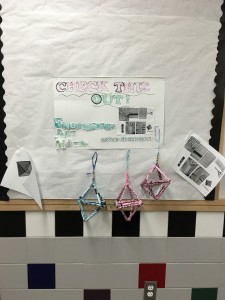 This is a display in the hallway near the art room showcasing the lesson in process and end results.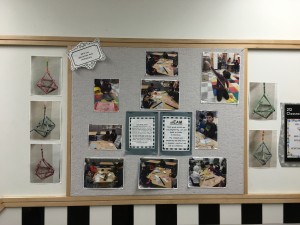 STEAM EXPO guests enjoying a make and take art activity. They are creating spinners. When played with they demonstrate what happens when two primary colors a visually blended, they become secondary colors.