Welcome back to another week of our virtual learning voyage. Last week we practiced our zoom lessons with some moments of rough seas, but hopefully this week will be smooth sailing!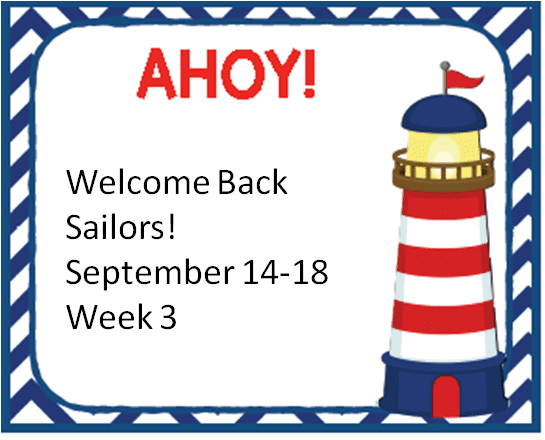 Schedule for September 14-18
The schedule below is my plan for the week. Our morning zoom begins at 9:00am and will end at 11:45am. I have posted Special Classes found on Schoology and independent work for this week.
Thank you second grade parents for making individual appointments in the afternoon, for your child so they can be assessed in reading (DRA). I will be finishing those up this week.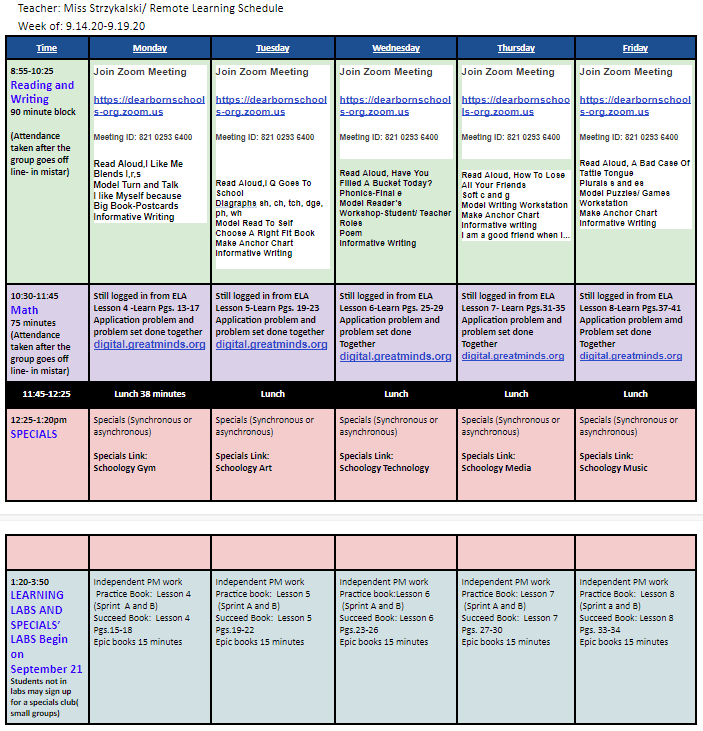 Epic Books
To support my student's reading at home, we will be using the Epic Books site. Every day I will be expecting the students to read online for 15 minutes. There are many books to choose from, so this week enjoy reading!
I am able to see the student activity and a log of their reading times and choices of books! Soon, I will be assigning books to correspond with our Social Studies and Science lessons.
Epic School: Students use Epic school during the school, 7am-4pm local time, M-F. During school hours students can log into Epic School from school or home with our class code, and read between 7am -4pm.
Epic Free: Students use after school, after 4pm local time, students can access a selection of books on Epic Free for up to 2 hours/week when parents sign up with an email address. I will be sending you an email invitation. If you would like to use this site after school hours, respond to the invitation using the same email address that I send the invite to.
The class code is the same. The directions for logging into the site is 1. Go to www.getepic.com/students
2. Enter class code jra8380
3. Select your child's name, choose a book and begin reading
The link to this site is https://www.getepic.com/ and the class code is jra8380
Schoology
I hope you find the information below useful as we begin to use Schoology. Moving forward Schoology will be our main platform of communication. Download the instructions below on how students log into Schoology. Many of you have already logged into special area classes this week on Schoology and did a great job!
Please visit second grade math and reading (ELA) folders on Schoology this week under the course "2nd Grade" You will see my picture. Help your child visit the math and reading (ELA) folders to try some of the activities posted there this week each day and try to submit their answers for the reading activities. The schedule for the week and the zoom link we have been using is also posted in both the math and reading folders. Don't forget to visit the special area teacher's folders for their activities this week. Remember to take things slow, we are all learning Schoology together.
Let's have another great week of virtual learning!