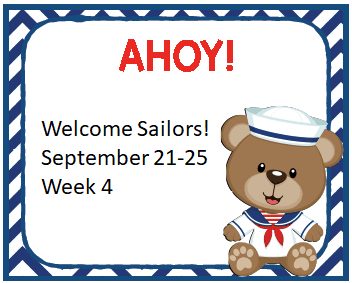 Welcome back to another week of learning! Everyone is getting used to the virtual zoom lessons and is doing a great job with them. I look forward to seeing the students this week, in person in the afternoon on Monday, Tuesday and Thursday during their scheduled time to start NWEA testing. We will wear masks and socially distance with only 1-3 children at a time. If your child still needs to schedule a time I will be contacting you on Monday. Our virtual zoom lessons will continue this week.
Schedule for this Week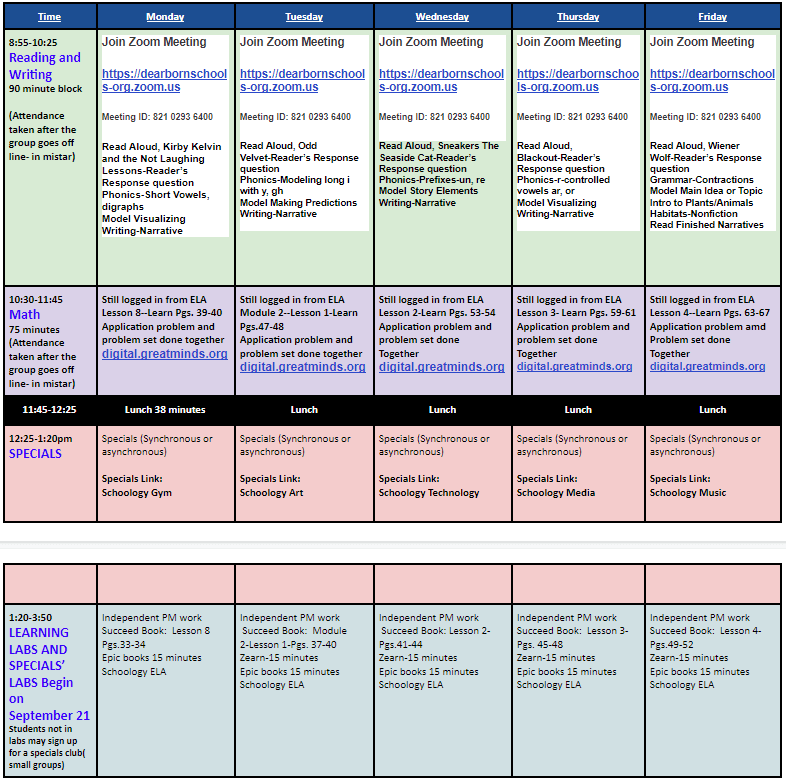 Schoology
I am now posting some practice assignments and discussion questions in the ELA reading folders on Schoology. I am still learning so please be patient with me. Try to submit your answers and I am learning how to grade them. I also posted assignments in the Math folder, but their is nothing to submit, just keep your work in your workbooks. The schedule can be downloaded and printed if you would like a copy. Visit Schoology each day and check the folder to see what to do. Also your Special Classroom teachers courses. They will be posting their assignments too.
Epic Books
Great reading this week! Our class has read 250 books since we began school! Please read daily for at least 15 minutes. Keep on reading! Also when students come for NWEA testing this week I will be giving them their Plants and Animals in Their Habitats Magazine for reading. We will be reading through the stories together during our Zoom lessons. Please have the children put them in their red folder so they will have them ready to read.
Zearn
When students come in this week for NWEA testing I will be giving them their log in card for Zearn which will support their daily math lessons during Zoom. Working on Zearn for 15 minutes a day is another way students can build their math skills. I will also be giving them centimeter cubes. They will need them as we begin Module 2-Measurement.
Please view Haigh Habit Slide Show
Let's Start another great week of learning!