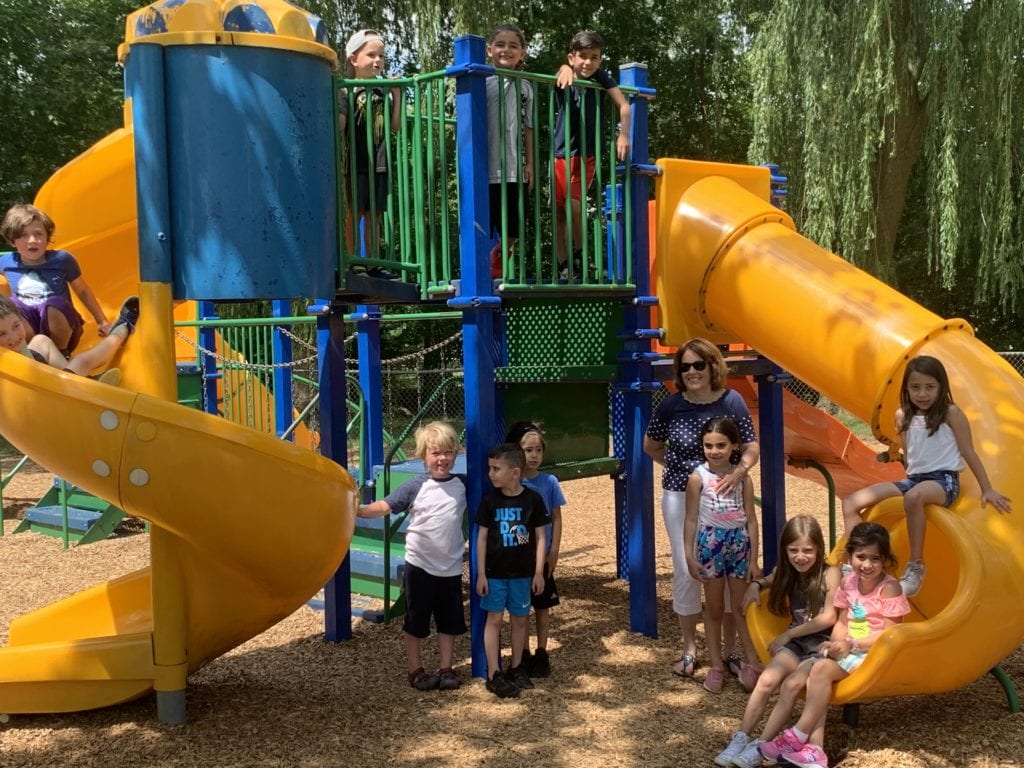 We had a wonderful day getting together at our picnic. We missed those that couldn't attend but we understand previous plans are possible. Sorry we missed getting Aicha in this picture. She was there too, as was:
Sal, Ameer, Youssef, Fatima, Leya, Mariam Max, James, August, Juliana, Ali, Ike, Aicha
I also had a special surprise visit from a previous student and her family who now attend St. Pius….Nevaeh, Nick, and Mom! Thanks for the surprise!
Keep reading and stay up with the math. Both RAZ Kids and Zearn have given us free subscriptions for the remainder of the summer! So NO EXCUSE not to be reading and doing math! I will still be checking weekly to monitor progress. 🙂
Love you all,
Mrs. Smith