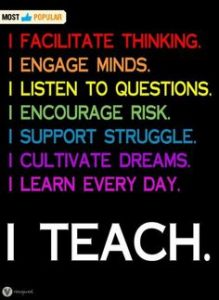 At the end of the day, I am reminded of just how important it is to be true to yourself. It's worth the struggle; and, in the end, the best version of yourself is better than giving in to the pressures around you.
It's not about recognition (even though recognition is satisfying); it's about the reward that comes with being self-motivated to always do and be your best.
Some days you do better than others (and that's part of being human).
Years from now when you ask yourself if what you did and who you are mattered … I hope your answer is a resounding "Yes!"
Keeping fighting the good fight- I promise you, even on your worst day, it matters.