Many students joined google classroom. Thank you! I wil include the codes for the google classrooms for Miller Elementary so you still have a chance to join.
Mrs,.Kazan 4th grade : utggdrz
Mrs. Silva: 2nweqzs
Mrs. Beydoun: sfeipfe
Mrs. Traicoff: 3afdg3o
Mr. Duering: ktk7wq2
Mrs. Zastrow: w2v67w7
Mrs. Alsabahi: osaphey
Mr. Hammoud: ehjq34e
Mrs. Moukalled: ehhna6c
Mrs. Kazan 3rd grade: epenwsb
Third-Second -First- Kindergarten: epenwsb
I will list the codes for Maples Elementary google classrooms so students will have a chance to join.
2nd Grade: yxfkf6w
1st grade: cwvwupd
Kindergarten: t7gohhr
Send me a picture of your artwork when you are done and upload it to google classrooom so you can receive credit for it. Do not turn in your assignment before you send a picture of it. Many students are turning in the assignmnet without attachment. I need to see the picture in order to grade. I am sharing a video on google classrom with the assignment showing you how to take a picture and upload it. Your participation counts.
Also, I accept work if you send it to my email at saadn@dearbornschools.org or Classdojo.
Please, include the name of the student and the teacher's name when you share a picture of the artwork by email.
Please do the assignments for your grade level only if your google classroom has more than one grade in it. The assignment of this week is due May 18, 2020. I accept late work.
This week, third, 4th and 5th grades students are going to draw and color a Wayne Thibaud inspired cake. First and second grades students will be drawing a three dimensional cake.
Kindergarten classes will be drawing and coloring a butterfly.
4th – 5th grades: Practice drawing Wayne Thibaud inspired cake.
Biography: Wayne Thiebaud is an American painter known for his colorful works depicting commonplace objects—pies, lipsticks, paint cans, ice cream cones, pastries, and hot dogs—as well as for his landscapes and figure paintings. Wikipedia
Instructions:
-Follow the cake drawing instruction to draw a cake missing a slice.
-Add lines and patterns to decorate and color your cake.
-Draw a plate or a cake stand under the cake.
-You may add more layers to your cake if you want to.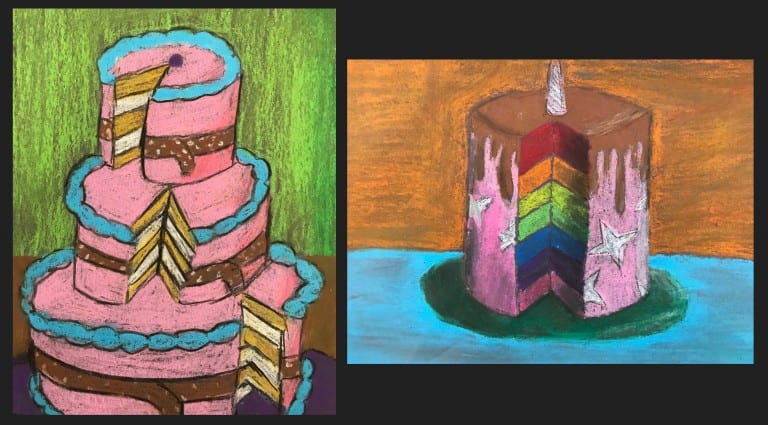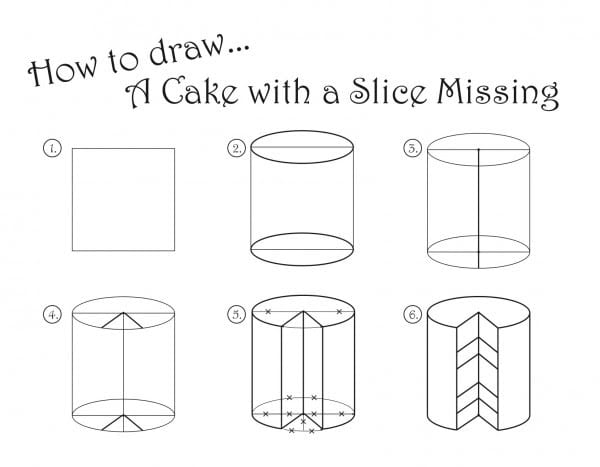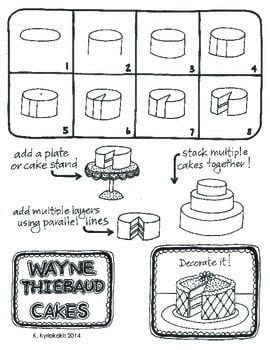 Video for 4th and 5th Grades
Third grade: Draw a Wayne Thiebaud cake.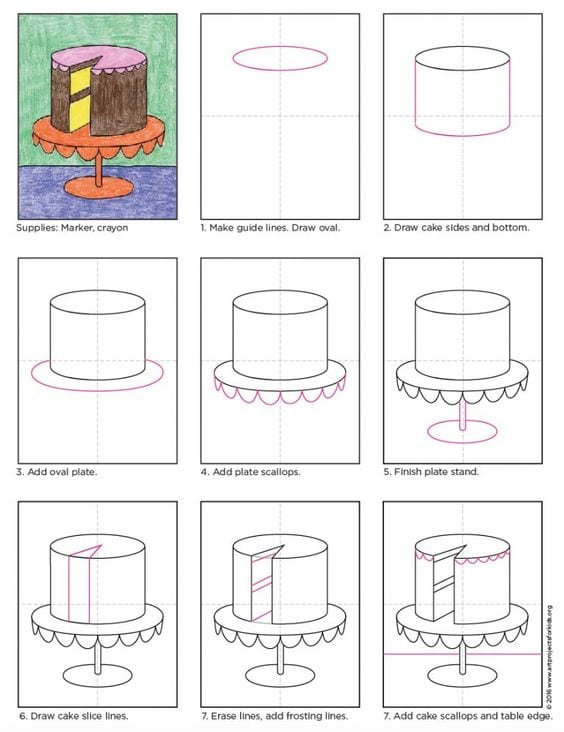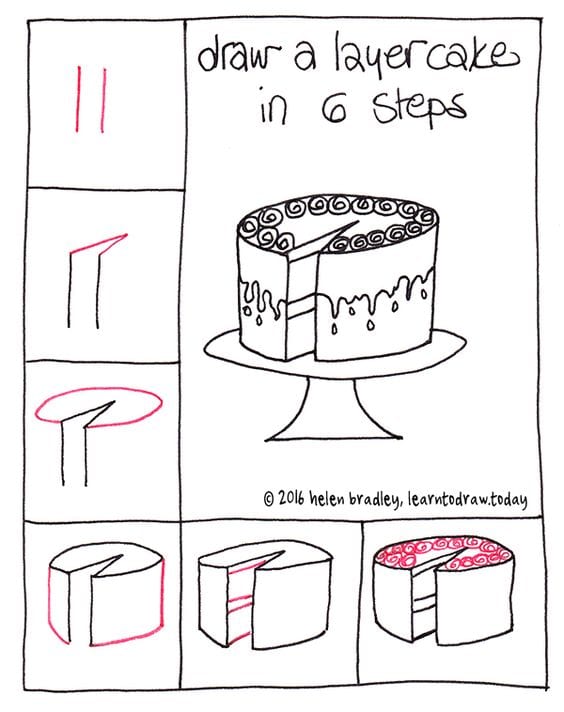 First and Second Grade : Draw a three dimensional cake using lines, shapes and patterns.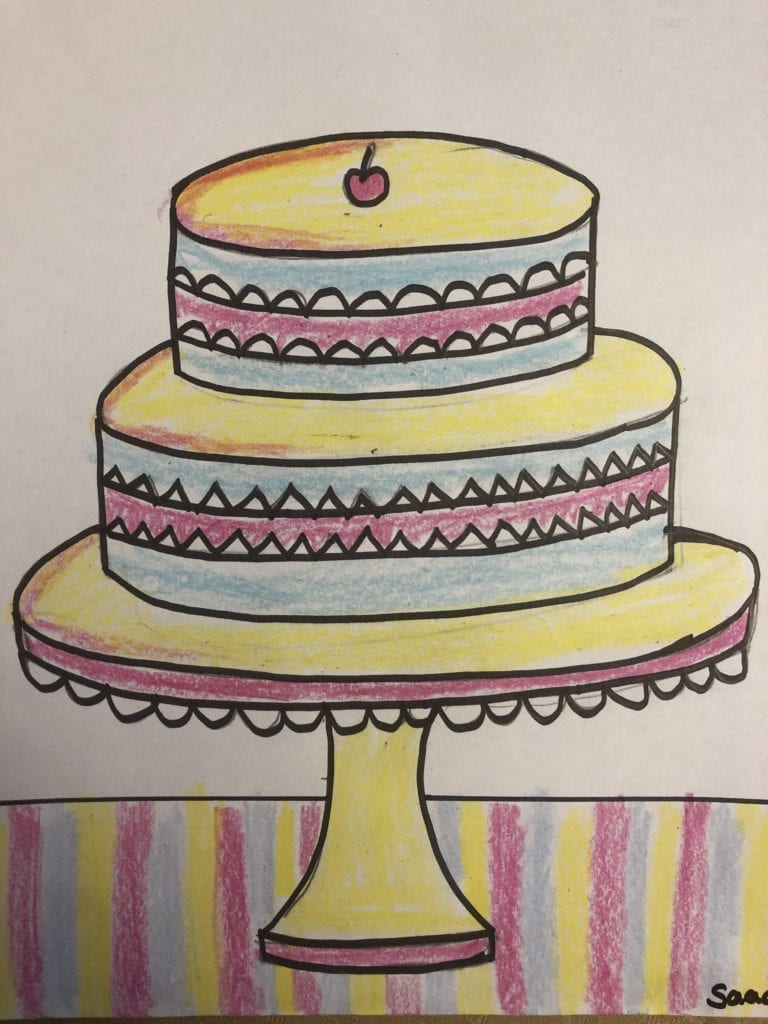 kindergarten: Draw a butterfly using the letter B.