Complete three videos and comprehension questions for chapter 7 & 8 (chapter 8 is in two parts). Send me the answers to these comprehension questions by 5/10 on google docs. DON'T FORGET TO UPDATE YOUR STUDY GUIDE WITH THE ANSWERS FROM CHAPTER 7 & 8 AS WELL!!
Bud Not Buddy Chapter 7 https://www.youtube.com/watch?v=mcmUNir2LVg&list=PLahimd4bK_QYLgYp9hU188h0-VwfkB5O_&index=7
Reading Comprehension Questions
1. Why does Bud go to the library?
2. What happened to Miss Hill?
3. How does the librarian help Bud?
Bud Not Buddy Chapter 8 Part 1 https://www.youtube.com/watch?v=oazJ3Mw8Li0&list=PLahimd4bK_QYLgYp9hU188h0-VwfkB5O_&index=8
Reading Comprehension Questions
1. Why did Bud pull out his jackknife?
2. What's a Hooverville?
3. What was Bud's task once he finished eating dinner?
4. Who was the girl Bud met?
Bud Not Buddy Chapter 8 Part 2 https://www.youtube.com/watch?v=4lqsWHBFdvM&list=PLahimd4bK_QYLgYp9hU188h0-VwfkB5O_&index=9
Reading Comprehension Questions
1. What life changing event happened to Bud?
2. What happened when Bud tried to board the train?
3. What do the surnames Caldwell and Calloway have in common?
Writing 5/4-5/10
This week you will be doing a few activities.
1st – you will be creating a representation of "your president" this can be done in a number of ways. You will use materials available to you to create a colored drawing, painting, sculpture, clay figurine, 2 liter bottle portrayal, egg-head portrayal, Lego creation (just to name a few choices). Pay attention to who your president was. Example, if they wore glasses, used a cane, had white hair, was always with their dog, etc. These things should be included in your representation (when I did this report, I chose to represent my president on a horse, because he was part of the Rough Riders – just to give you an example).
Representation: Worth 20 points
1. This should have the face of the president (styrofoam ball works great)
2. It should be dressed as the person (cloth, doll clothes, or paper)
3. It should also have some sort of prop that represents why their person is famous. For example: Thomas Jefferson might be holding a paper to represent the Declaration of Independence.
4. If dressing up a 2-liter bottle, it works best if you fill the bottle with water, sand, pasta, or beans prior to dressing it up.
5. Craft glue or a hot glue gun works best. FYI -School glue does not hold.
6. The student should be the one to construct the president representation. Parents may help hold, cut, glue, etc., but it should be the student's own work. Take a picture and send it to me.
2nd – you will draft your report about your president this week. Ask an older sibling or parent to look over your work. Ensure that it flows. Below is an example to help you with your hook and introduction. Your FINAL copy is due 5/17. DO NOT PUT THIS OFF!
EXAMPLE OF A HOOK AND INTRODUCTION PARAGRAPH: American presidents are unlike other heads of state. Their lives and actions in office affect far more than just our country. Many strong, intelligent, brave men have been the president of our country. The men who have occupied this high office have helped shape the destiny of the world.
HELP STRUCTURING YOUR BODY PARAGRAPHS FOR YOUR PAPER: Required Information Paragraph 1 – Early Life -Birthplace -Date of Birth -Parents' names and occupation -Family – siblings, aunts, uncles, or cousins -Education -Important Events -Career -Personal Life Paragraph 2 –Presidency -Political Life -Years in Office -Political Party -Vice President -Important Events -Famous People of the Time -Picture as the President Paragraph 3 – Later Years -Place of Residence -Place of Library -Activities -Date -Remembered for…
Here are links to sites to look up more information on your president. Read up for additional help! https://www.ducksters.com/biography/uspresidents/ http://www.usa4kids.com/presidents/Presidents.html and http://www.fun-facts.org.uk/american-presidents/american-presidents.htm
Math 5/4- 5/10
PLEASE MAKE SURE THAT YOU ARE COMPLETING ZEARN ON A DAILY BASIS. BY FRIDAY YOU SHOULD BE ON LESSON 14 IN ZEARN.
Module 6 Lesson 10: https://www.youtube.com/watch?v=JzNXFjtbtXM
Module 6 Lesson 11:https://www.youtube.com/watch?v=mHdrxs0dyZo
Module 6 Lesson 12: https://www.youtube.com/watch?v=1LpNAIVW6Ko
Module 6 Lesson 13:https://www.youtube.com/watch?v=6HU_Uh3eicU
Module 6 Lesson 14: https://www.youtube.com/watch?v=Bs–B4ozOlk
You have to complete a google slide or PowerPoint of a timeline of the American Revolution. Read #5 for more information. This is due 5/17
Start by watching the following short video on the Alliance with France found at https://www.youtube.com/watch?v=7vtwqx8WzBg – take notes.
Read about the Articles of Confederation found at https://www.ducksters.com/history/american_revolution/articles_of_confederation.php and take the quiz at the end to test your knowledge.
Click the link to read about the Battle of Yorktown found at https://www.ducksters.com/history/battle_of_yorktown.php – take the quiz for your own knowledge
Click to read about the Treaty of Paris found at https://www.ducksters.com/history/treaty_of_paris.php Why was this significant? Take the quiz to test your knowledge.
You will be creating a Time line of the American Revolution on google slides or PPT. Your knowledge and notes from the past few weeks will REALLY help you to do this. If you have been doing your weekly assignments, this assignment won't take you long. If you skipped the work, this will take you AWHILE to do. You have two weeks. DO NOT PUT THIS OFF. You must include ALL OF the following events found here: https://www.ducksters.com/history/revolutionarywartimeline.php You will need to write a 1-paragraph summary for each of the 17 items (IN YOUR OWN WORDS) and accompany it with a picture you find on google images. Be sure to find and include a CORRECT picture. Also, you MUST include your dates on this google doc as it is still a TIMELINE. You will be numbering your items instead of placing them along a horizontal line. We will discuss this further in our class meeting.
Watch Episodes on Liberty's Kids
SCIENCE 5/4 – 5/10
Introduction to plastics and the ocean. Answer all questions in purple on a single google doc and submit to me by 5/10.
1. Describe the image posted here and write a paragraph detailing: Would you want to swim there? Do you think animals want to swim there? How does it make you feel? What caused this? Is this a good way to treat our environment? Put your thoughts into a google doc and submit it with the title – Introduction to Plastics – Week 1
The effects of ocean plastics pollution.

1. Define the words: respect, empathy.
2. Look at the following images and describe how plastics can harm sea life.
3. How can we show respect and empathy for ocean wild life?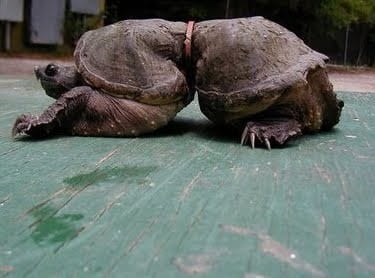 Watch the following two videos:
Answer the following questions on a google doc as part of your document for Week 1
Who is Capt. Charles Moore?
What does he do?
What is a gyre and why is it called a garbage patch?
What are Nurdles?
What are plankton?
What has he discovered about the ratio of plastics to plankton in the ocean?
Has this ratio changed?
What are the effects of plastics on birds?
What are the effects of plastics on fish?
What is found in the stomach contents of Albatross chicks?
What are the suggestions to solve the problem?