Good Morning!
Today in class, we will present our 5 World Religion Slideshow Presentations!
I will post a picture of the Cornell Notes they will be taking over it later today (if you are absent today!) – Use your double sided Cornell Notes and 5WR Notes to fill in the summary and the rest of it!)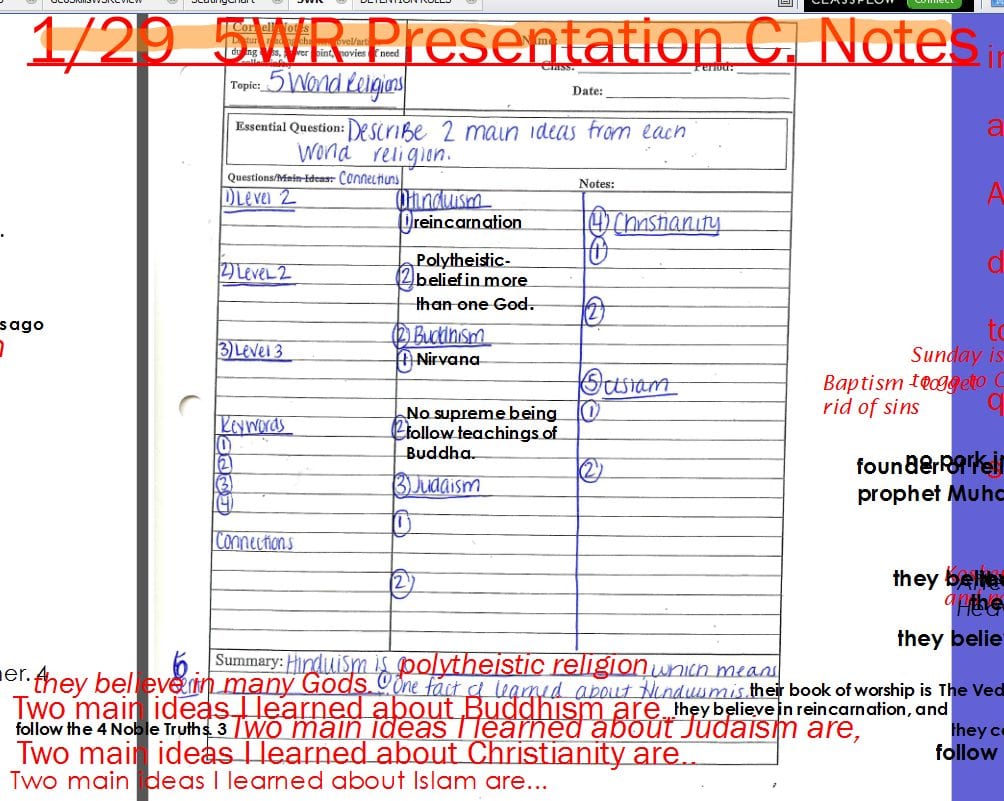 Homework: 1. Geoskills 3.1 Due Tomorrow! 2. Finish your 5WR Presentation Cornell Notes 3. Moby Max CM3 – 90 Minutes due March 6th!
Have a good day!
Ms. Rancilio