Learning Labs 11/2/2020
Schoology is down, please continue to work on independent work, once schooloy works!  This is the time your child can work on Khan Academy (through clever), Zearn (zearn.org) , and Epic- getepic.com class code: rnc7925 (these are not on Schoology)… If they started their writing they can find in clever, in their google docs. Then, they can share it by Emailing it to me.
The Social Studies assignment they can work on later on or tomorrow morning.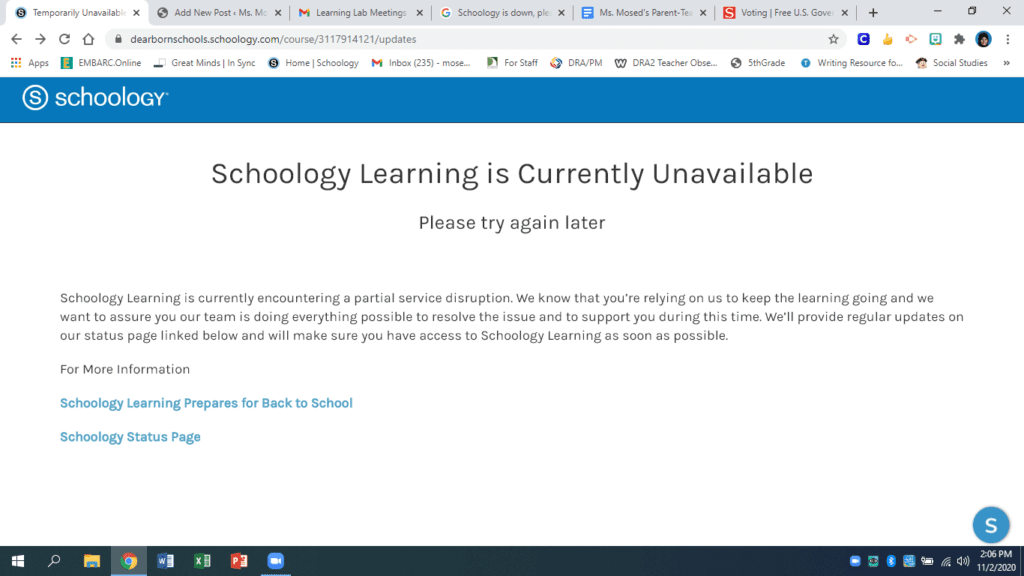 Thank you,
Ms. Mosed