Enrichment Activity for Week of 4/20–Earth Day
This Wednesday, April 22 is EARTH DAY! Our activity this week will be centered around the concept of Reduce, Reuse, Recycle.
Please remember that as of today, your work and participation counts per the Dearborn Schools Continuity Learning Plan. You have three ways to get credit for your learning:
Create a Google Doc or Google Slideshow with your responses.
Take a picture and send me a message on Class Dojo
Take a picture and send it to my email farhatm@dearbornschools.org
I will be posting one lesson per week so that you can work on this together as a family. If you have siblings, this is the perfect way to work with each other and BOTH get credit.
Please know that I am here for you if you have any questions or need support–I'm just a quick message away!
Today I will be reading I Can Save the Earth by Allison Inches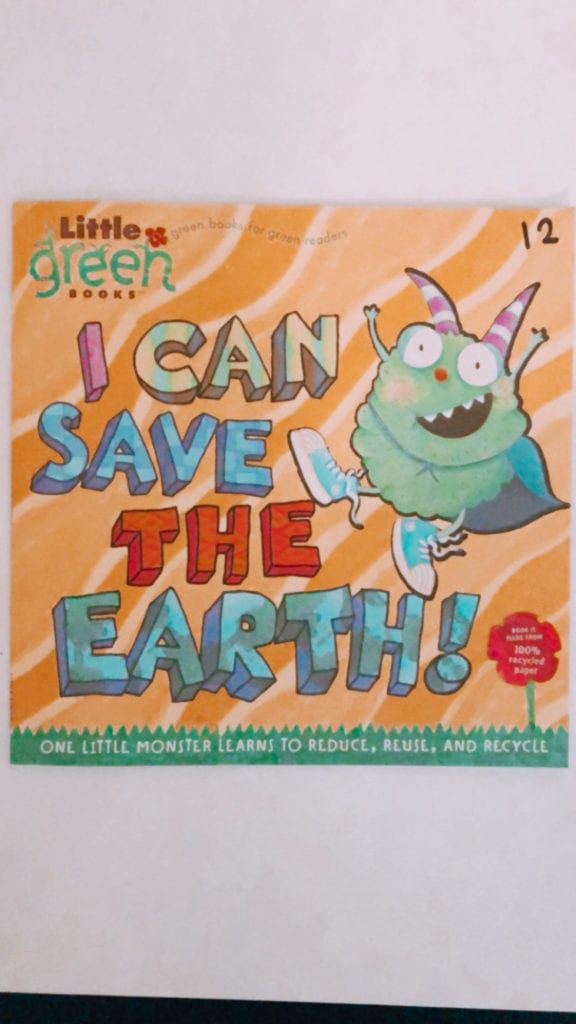 Please listen to the story by clicking the video below:
After you watch the video, I have a short text for your with some questions:https://docs.google.com/document/d/1Zjt84781Y-BzySJD6ps8VeL03aB3ulMZ4jHUlALoIz4/edit?usp=sharing
And finally, I have a challenge for you and your family: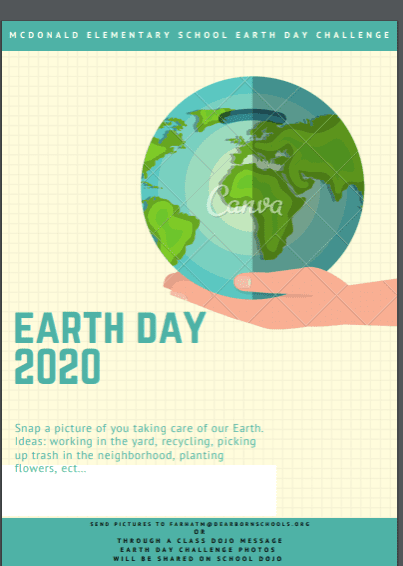 I'm so excited to see what you come up with for your Earth Day challenge. I know you are creative! Don't forget to share with me, I'll be sharing your awesome ideas on Class Dojo Sunday, April 26th.