Morning Routine
Here is a rough schedule of our morning routine if you would like to implement it into your day.
Morning Hygiene Personalized hygiene routine which may have included brushing teeth, applying deodorant, washing hands
Breakfast
Students are given option of what they would like for breakfast. They use communication matrix (see matrix under Speech tab in Ancillary Menu) to make their request. Ex: Assisting student in pointing to "I""Want" and then having them point to their preferred breakfast item. Repeat process for selecting beverage choice.
Additionally, have student request more ("I""Want""More") or indicate when they are finish ("I" "Done")
Daily Living Skills – This is an excellent time to assist students in practicing independent feeding skills! We strive to have each student be as independent as possible during meal times.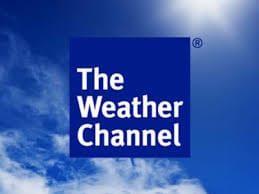 Weather
Go to www.weather.com.
Ask students what City, State and Country they live in and insert into the search bar to get local weather.
Follow along with the packets that were sent home and ask your student "is xx degrees cold? Cool? Warm? Hot?"
What type of clothing do you wear in this weather? Have them list or point to articles of clothing.
Find the window to look outside or go outside to feel. "Is the sun shinning? Is it cloudy? Is it raining?"
Calendar
Students identify Year, Month, Day, and count with assistance to the correct date. We also identify seasons and holidays during calendar. Anything with music always helps! Here are a few favorites!
Student News
Every morning we watch CNN's student news, CNN10!
Daily Packet
At this time we complete our daily packets (the ones that were mailed to you) and we talk about our schedule for the rest of the day!