Science
Life Science
Extinct Animal Report Sign Up
Click here to access the Animal Adaptation Presentation Template.  Don't forget to 'Make a Copy' in Google Docs in order to edit the template.
Click here for examples of project boards for the science fair!
Getting into the Fossil Record
Fossil Record Scavenger Hunt
Body Systems
Body Systems research page 3 (username is geer park, password is brainpop)
Body Systems game
Skeletal System
Skeletal System games and quizzes
Skeletal System label the bones
Muscular System
Muscular system games
Circulatory System
Circulatory systems quizzes and videos
Excretory System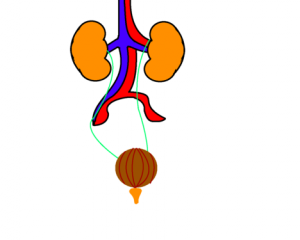 Excretory system quizzes and games
Respiratory System
Respiratory system games and quizzes
Nervous System
Animal Adaptations Video (UnitedStreaming)
Inherited vs. Learned Traits Example
Inherited vs. Learned Traits Slideshow
Inherited vs. Learned Traits Quiz
Structural and Behavioral Adaptations
BrainPop clip~Digestive System
BrainPop clip~Circulatory System
Check out this page for science research links!
The US Fish and Wildlife page~Species Search this for information on many types of animals found in the US!
DNA and Inherited Traits Webquest
Balanced and Unbalanced Forces Video- Khan Academy
Motion Graphs Review for Test 1
Motion Graphs Review for Test 2
Balanced and Unbalanced Forces Learning Module
Physics~Roller Coaster Simulation
Design Your Own Roller Coaster
Force, Gravity and Mass Interactive
Earth Science Unit
The Earth Goes Around the Sun song
Moon Phase Learning Module (great practice for the moon phase quiz!)
Foucault Pendulum Explanation and Demonstration
Rotation of the Earth Experiment
The Reason for the Seasons Video
Science-Vocab-words-for-Solar-System-Unit
Solar System Research Project Links
| | | | |
| --- | --- | --- | --- |
| Planets | Asteroids | Comets | Meteoroids |
| | | | |
| | | | |
| | | | |
| | | | |
| | | | |
| | | | |
| | | | |
| | | | |
| | | | |
Additional links:
https://www.space.com/56-our-solar-system-facts-formation-and-discovery.html
https://solarsystem.nasa.gov/planets/index.cfm
https://starchild.gsfc.nasa.gov/docs/StarChild/solar_system_level2/solar_system.html
https://www.apples4theteacher.com/starwarp2.html
https://www.planetsforkids.org/
https://www.nasa.gov/audience/forstudents/#.VIBv44e13Cc
https://spaceplace.nasa.gov/menu/
Cool Videos
Check out this link to a video clip about Mars.
Global Warming Links:
https://environment.nationalgeographic.com/environment/global-warming/
https://environment.nationalgeographic.com/environment/global-warming/gw-overview.html
https://www.koshland-science-museum.org/exhibitgcc/
https://globalwarming.sdsu.edu/
Invertebrates:  for more information, please click on the links below.
5th Grade PowerPoint:
5th Grade Science PowerPoint
5th grade Science Video on the
Classification of Living
Things
Watch this video and answer the questions on your study guide. Work with a partner.Classification of Living Things
Scientific Method PowerPoint
4th and 5th graders, with a partner, go through this PowerPoint presentation. When you are finished, use what you learned, your science book, and your Sciencesaurus book to complete the Scientific Inquiry crossword puzzle. Have fun!