More District STEAM Projects!
As we move through STEAM Week, students across the district continue to show off their STEAM projects!
Oakman Elementary
In Ms. Elward's class at Oakman, these students designed a robotic hand.  They included the process in which they used to design the hand, as well:
My Robotic Hand
  Materials:
Cardboard box
Scissors
Pencils
Strings
colored pencils
Ruler
     First, I used cardboard, straws, string, ruler, tape, and scissors.  We started off by putting our hand on the cardboard then tracing it with a pencil.  Next thing we did was cut it out.  Then we got straws and started to cut them to pieces.
     When we finished cutting, we got some tape and taped three pieces on each finger.  One way we did it was I would tell my partner to hold on to the straw so I could tape it on.  We even got some string so it is like your muscle.  Your muscle helps you move your finger and that's what it helped us do.
     Last, when we were done we cut up some more cardboard.  Then, we wrapped each side and then taped it. Also, we put a ruler at the bottom so we could hold it. When we finished taping each end we colored the fingers different colors so that we know what finger we need. For example, I painted my pointer finger blue, and when I want it then I look at them and pull it.
     In conclusion, those were all the steps on how I made my robotic hand.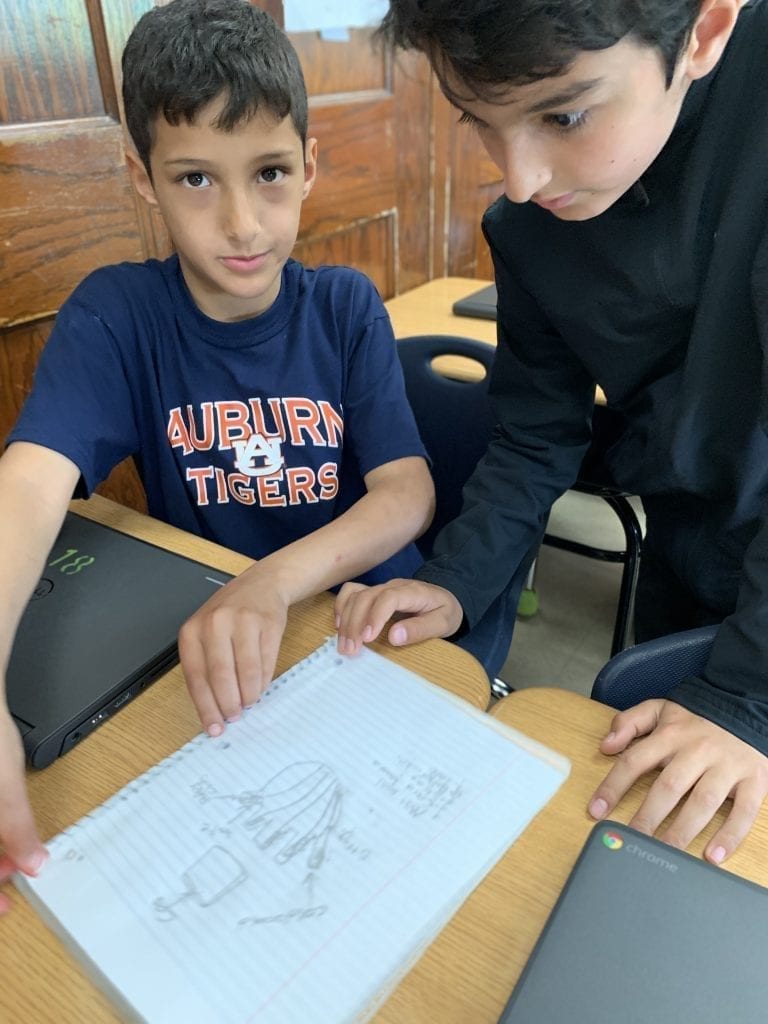 Salina Intermediate
Over at Salina, they held a STEAM Expo in the Media Center.  Students displayed their final projects and presented to guests.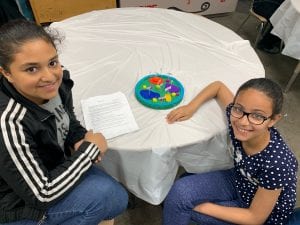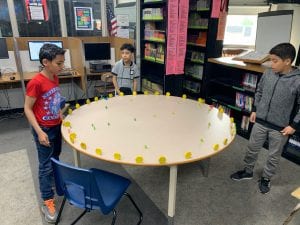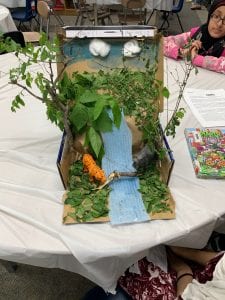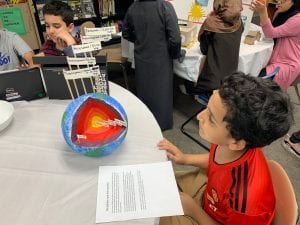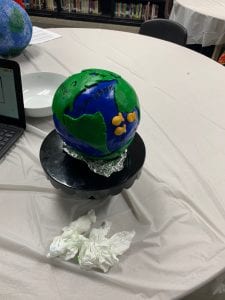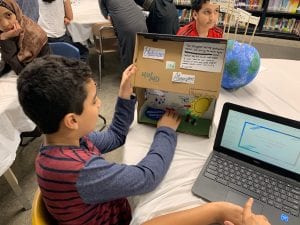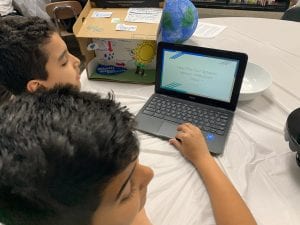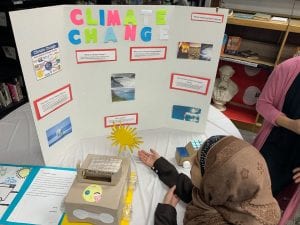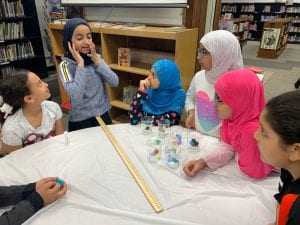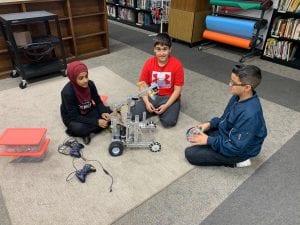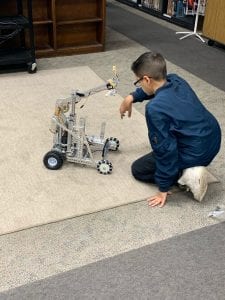 William Ford Elementary
At William Ford, Ms. Fernandez's class is using different materials to create a project.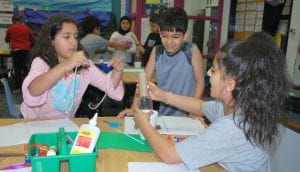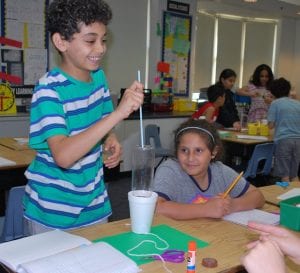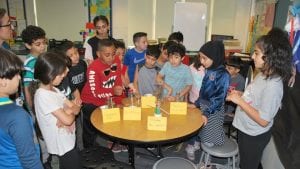 Please continue to submit your STEAM Week photos on this Google Form!