Mission
Our mission as PBL Leaders is to partner with all stakeholders within our professional learning community to provide Project Based Learning units and collegial support, ensuring 21st century competencies are attained by students.
PBL 101 a Great Success!
 Thank you to the teachers who participated this June in Dearborn's two-day PBL 101 workshop at Stout.   What a great group!  We were very happy to be joined by consultants from Wayne RESA, Anupam Chugh & Coreen McCaul, who led much of our learning.  We enjoyed two days of research, planning & sharing!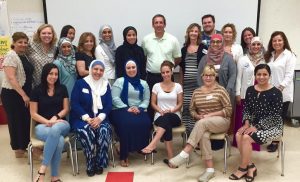 PBL Projects by Grade and Type of Science
PowerPoint explaining PBL
PBL for elementary science version 2
Pictures of a the ideal graduate needs –
Pictures from PBL training – Ideal student
Meeting Minutes:
PBL Science Leaders, Minutes, Oct. 9, 2014
PBL Science Leaders Minutes Nov 14