Hello everyone, hope you're doing well.
I would like you to comment at the bottom of this post on which student applications you are familiar with from other classes, and which ones would work best for our art needs. To help you understand what we need for our class, we will have a variety of assignments over the next few weeks, including:
• Assignments where you, the student, will create art at home and then present it online;
• Assignments where you will find a specific kind of image online and then present it;
• Assignments where you will type your response to an image that I show you.
So we need a student application that allows me, the teacher, to give you lessons and images, but also we need the same application to give you, the student, the place to present your own images online, and also for you to be able to present your writing.
Have you used these applications?…
Mahara
Google Classroom
iLearn
Clever
Student Sites
. . . others . . . ?
If you are familiar with any of these, which one do you think will best serve our art needs? Why? How do they work in a way that will help us show artwork as well as writing about artwork? Please give your answer in the comments section below.
REMEMBER that once you submit your comment, it goes into moderation before it appears. That means that I have to see it and approve it before you and others can see it, so be patient and do not comment more than once.
In the "NAME" section below, type your first name & LAST INITIAL (not your last name), and your class/hour. (You don't have to type your name again in the "comment" section.)
EXAMPLE: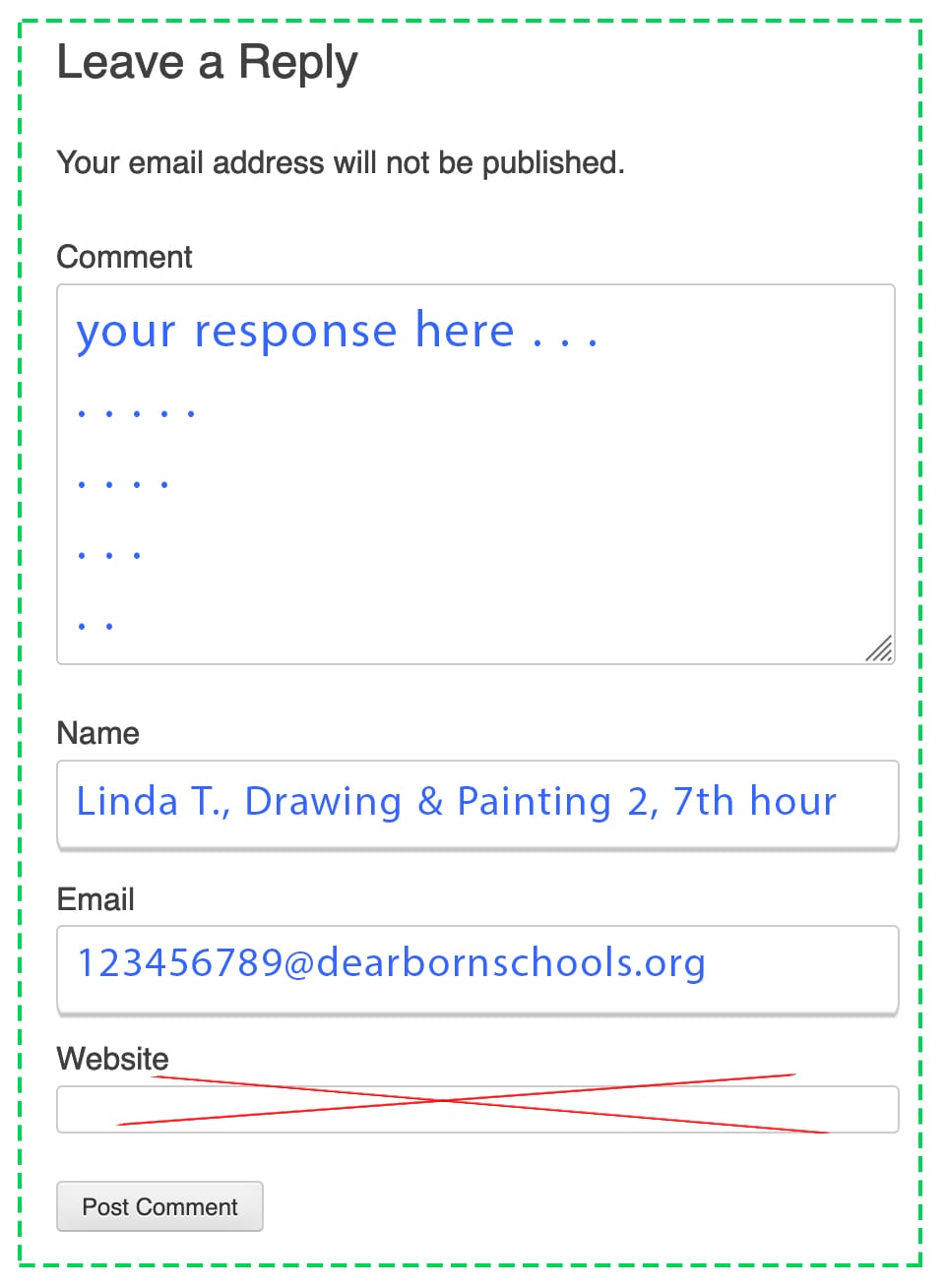 Some of you had a question about the image that I had at the end of my post yesterday, and whether you were supposed to comment on it. If I don't give you any instructions on an artwork that I show, then I'm only showing it for your own enjoyment, contemplation, and consideration… So you don't have to do anything else with it.
(TODAY'S IMAGE: "The Blank Signature" by René Magritte, painted in 1965.)