Letter Review: Musical Alphabet Game
Make alphabet cards for each letter A to Z. Place the cards on the floor in a circle. Have your child walk around the circle while you play music. Pause the music, have your child stop and tell you the letter card they are standing next to. Repeat this as many times as you would like. You can make the cards capitol and lower case letters, numbers, colors, and even shapes.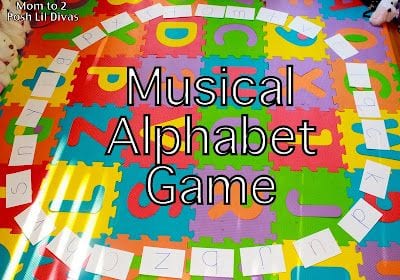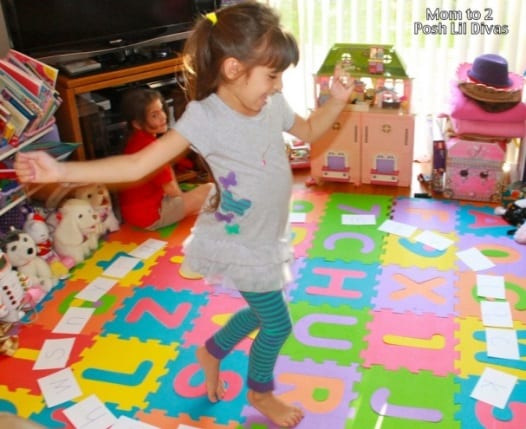 Remember to keep an eye out for all the letters around you: on food boxes in your kitchen, outside on street signs, in a store, and in books/newspapers/magazines. Practice, practice, practice for Kindergarten.
You can also work on an alphabet maze attached below.
Writing Activity: Favorite Part of Preschool
In your journal draw a picture of your favorite part of Preschool this school year. It could be outside time, lunch time, story time, or work time. Share your drawing and tell someone in your family what you enjoyed the most. I would also love to see your drawing; you can send me a picture of it.
Book: This School Year Was Different
Listen to the book and talk about how this school year was different but also reflect on what you enjoyed about school this year and maybe what you are looking forward to next school year.
Song: Good Bye Song
We loved this song in school; listen to all the rhymes.
Math Activity: Scavenger Hunt
Have your child go on a Math Scavenger Hunt in your home collecting things off the list below. Take a picture of your items and send it to me.
FIND:
1 item that is a circle
2 items that are a square
3 items that are the same color
4 items that are the same size
5 items that have numbers on them
Remember to make sure you keep on counting 1-20, and you can say all those numbers when you see them. Check out the counting song below to help. Practice, practice, practice for Kindergarten.
You can also try the number maze attached below.
Fine Motor Activity: Zipping and Buttoning
Do you remember how to zip your coat? Make sure you keep practicing zipping your coat and even work on doing buttons to get ready for Kindergarten.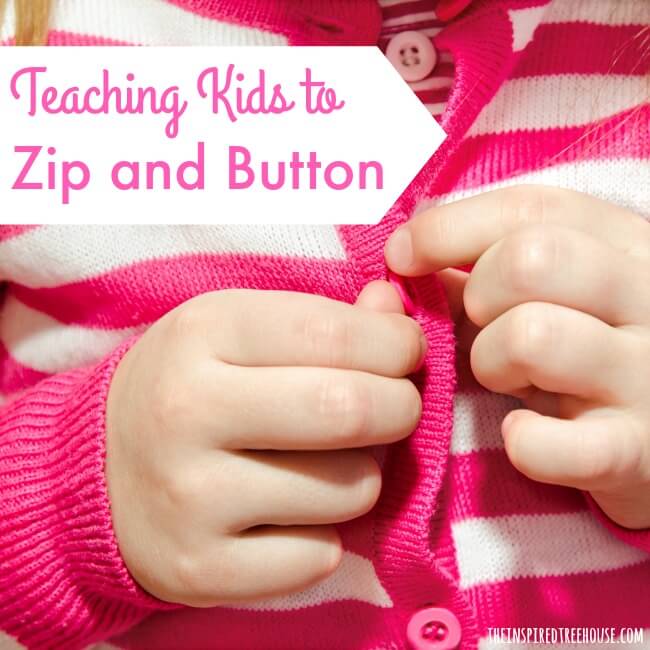 Gross Motor Activity: Celebrate a Great School Year
Get up and move your body to celebrate the end of a great school year!
Creative Activity: End of the Year Survey
A fun way to remember your child's memories from Preschool age is to write them down. Print out the survey attached and ask your child the questions, write down their answers, and have them draw a picture of themselves at the bottom. Keep this survey and share it with them when they graduate in 2033.
الانشطه لي أسبوع شهر واحد حزيران


مراجعة الأحرف : الموسيقى في مبا رات الأحرف
اعمل الا حرف كرت من الألف حتى ال زي . أضع الكرت على الأرض بشكل دايره اجعل ولدك يمشي حول الدا يره ثم انت العب الموسيقى . وقف صوت الموسيقى . اسءل ولدك ما هو الحرف الذي يقف عليه . ثم شغل الموسيقى تقرار عدة مرات وراجع كل الاحرف مع ولدك اعمل الا حرف صغيره وكبيره أشكال ألوان احرف .
عليك نتبه الى كل الأحرف من حولك : الطعام ، صندوق في المطبخ ، في الخارج اعلان ، في المحلات ، او في اي كتاب ، او جريده مجله ، تمرن تمرن تمرن لي صف الاول .
ايضا تقدر ان تشتغل على الا حرف في الاسفل .
أنشطة الكتا به : الحصه المحببة عند صف الحضانه
في الدفتر ارسم شيء كان الأفضل كنت تحب في ها ذا العام الدراسي مثل الخروج الى الملعب او وجبة الغداء قراءة القصه او اللعب في الصف شارك هذه الرسمه مع عاءلتك ثم اخبرهم هذه هي الشغله المفضلة عندك ، ايضا احب ان ارى رسمتك أرسل لي هذه الصوره .
كتاب: هذه السنه كانت مختلفه
استمع على القصه تحكي عن هذه السنه كا نت مختلفه ثم انضر من الوجه الا خر كيف قضيت أوقات حلوى عن المدرسه في هذه السنه ثم انضر الى الامام لي السنه القا دمه .
أغنية : باي باي. أغنيه
نحنو نحب هذه هذه الاغنيه في المدرسه ؛ استمع الى كل القا فيه ا
أنشطة الحساب : مطاردة الكنز
اجعل ولدك ان يذهب لي مطاردة الكنز في المنزل يجمع هذه الأشياء في الاسفل . التقط صوره لي كل من الأغراض ثم ارسلها الي .
بند بشكل داءره
بند بشكل مربع
بند بنفس اللون
بند بنفس الحجم
بند يوجد عليه ارقام
تذكر ان تعدد من الواحد حتى العشرين ثم ردد هذه الأرقام عند ما تراها . افحص أغنية الا رقام في الاسفل. لكي تساعدك في التمارين تمرن ، تمرن ، تمرن ، لكي تكون جاهز لي صف الاول .
ايضا جرب ان تستعين في المتا ه في الاسفل.
نشا ط حركي : سحب ثم ضع الزر في العروه
هل ما زلت تتذكر كيف تسحب سحا ب الجا كيت الذي ترتديها ؟ تءكد ان تبقى تتمرن على السحاب والا زرار لكي تكون جاهز لي صف الا ول.
النشا ط الحركي الإجمالي : احتفل في اعضم سنه دراسيه
اقف ثم حرك جسمك لكي تحتفل في نها ية العا م الدراسي !
النشاط الخلا قي : نها ية السنه الاستقصاءيه
طريقه حلوى لكي تتذكرولدك من ذكريا ت صف الحضانه لي تكتبها . اطبع السرفا ثم اسءل ولدك الا سءله ،
اكتب الأجوبة ، ان اجعلهم رسم صورتهم في الا سفل ، ثم احطفض في هذه السرفا وشا ركها معهم في سنة ٢.٣٣.