By: Myrna S. Burkhalter
Are you freaking out because you don't have your Halloween costume ready? Do you need to put something together really quickly with the stuff you have in your closet? Well, here are some spooktacular ideas.

Black Cat — This purrfect costume is super simple and cute. To pull off the meowtastic look you need to wear all black, with cat ears and a cat tail. Most of these items can be found at the dollar store, a clothing store, or a Halloween store.    
Morse Code — Dot-Dot, Dash-Dash. To make this costume you need white paper/cardstock cut in dots and dashes. Tape these onto black clothes and you are Morse Code! You can even write a bloodcurdling message!
Ghost — This costume is a classic and a spooktacular surprise. Take an old bed sheet and cut holes for your eyes and mouth. (Before you cut the sheet ask your parents!) Then wear this over gray or white clothes. Cue the spooky music!
Crayon — Crayola? CrazyArt? What do these two brands have in common? They both make crayons!!! For this costume wear all of any one color and make a cardstock/poster board tube to wrap around your waist! Attach a paper cone or party hat as a pointy finishing touch.
Bee — Bzzzzzzzzzzzz! Wear yellow and black clothing with fairy wings. You can make antenna with a headband, pipe cleaners, and pom-poms. Bzzzzzzzzzzz!!!
An O.L. Smith student/staff — Be yourself, a friend or a teacher!!!!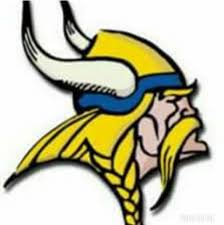 Thanks so much for reading! I hope you enjoyed these quick Halloween costume ideas, and will think about using these as your own! Go Vikings!