Hello Room 108 Families,
I hope you all had a wonderful break last week and I hope you rested well! I cannot believe it is already December! The students have been learning so much and we are excited for them to continue to learn.
Reminders
Masks:

Masks must be worn by both students and adults at all times on school grounds.

Please make sure you send your child to school with

extra masks in their backpacks

. Masks get lost and/or dirty easily. We want to make sure your child is kept safe at all times.

Blankets were sent home yesterday. Please wash them and return them to school with your child on Monday.
As we approach winter, the weather is getting colder. Please send your child to school with winter gear (heavy coat, snow boots, snow pants, hats, gloves/mittens, and scarves).

Snow pants and snow boots may be kept at school and sent home on Thursdays.
Next Week at Salina…
Monday, December 6: School 8:15 AM-3:00 PM
Tuesday, December 7: School 8:15 AM-3:00 PM
Wednesday, December 8: School 8:15 AM-3:00 PM; PPAC Meeting on Zoom 9:30 AM-10:30 AM (*NOTE: If you signed up to attend, a Zoom link will be sent to your email).
Thursday, December 9: School 8:15 AM-3:00 PM
Winter Fair: December 16, 2021
Our Winter Fair is on Thursday, December 16! The fair will be held in our classroom. We will be playing winter games and making winter crafts! There will be two times to sign up: 8:30-9:15 AM and 9:30-10:15 AM. One parent/guardian may come with their child to participate in the fair. No siblings, please.
What Did We Learn About?
This week, we learned about letter U! We practiced making letter U with Play-Doh! We also read books about words that start with U. After we read about letter U, we wrote about things that start with letter U in our writing journals.
We also learned about the Gingerbread Man! The Gingerbread Man is a fun story to read to kids! We read, "The Gingerbread Man," by Eric Kimmel and, "The Gingerbread Girl," by Lisa Campbell Ernst. We talked about the characters in the story, as well as the problems. The students increased their gross motor skills by dancing like gingerbread men and pretening to chase after the Gingerbread Man.
The students practiced their fine motor skills by weaving string through gingerbread men and decorating them! They also practiced measuring gingerbread men with Unifix cubes. This helped introduce basic measuring skills, as well as supported their one-to-one correspondence counting.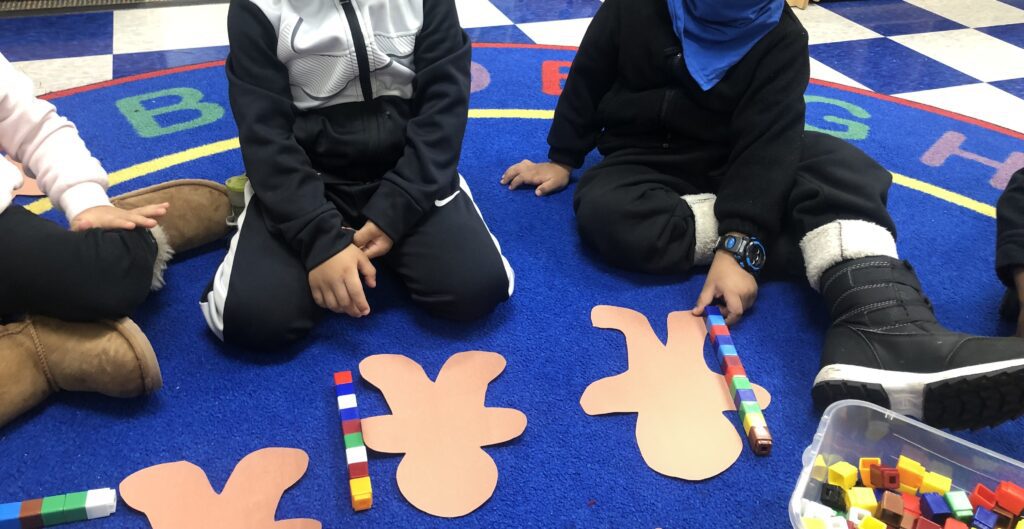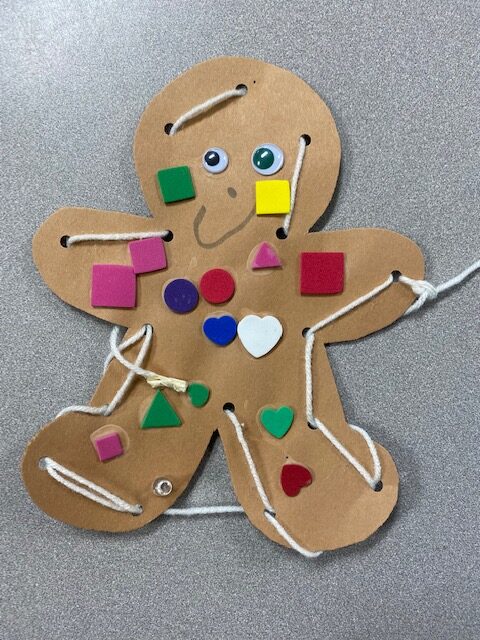 Dearborn Public Schools' Emotional Support Hotline
" The Dearborn Public Schools is offering an emotional support hotline in order to provide support to students, families, and staff who are experiencing anxiety , fear, and stress."
If you need any emotional and/or mental support, please contact the district's emotional support hotline at (313) 827-8500 or email: dss@dearbornschools.org
Helpful Links/Websites: