Second Week Done!
We completed our first full week of school! Thank you all for your cooperation and support this week. Below are some reminders going into next week.
Reminders
Full school preschool is from 8:15 AM-3:00 PM.
Dearborn Public Schools is requiring masks to be worn indoors.

Please make sure your child is wearing a mask when they come to school AND has extra masks in their backpack.

NO personal toys and/or food to school (*unless your child has food allergies and we discussed accommodations*)
Please send your child to school with a blanket on Monday. Blankets will stay at school and will be taken home on Thursdays to wash.
Please send your child to school with a water bottle.
October 2021 Calendar
Fun Activity Idea this Weekend!
This week, we have been learning about colors. The students learned about colors in a variety of ways. We read books about colors, we graphed our favorite color, we drew pictures using our favorite color, and we sorted colored pom-poms.
This weekend, I encourage you to go for a color walk with your child! Walk around the neighborhood and look for these colors: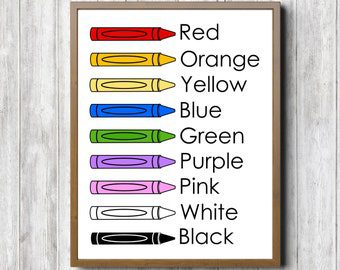 Helpful Links/Websites: