November 23, 2021
Happy Thanksgiving!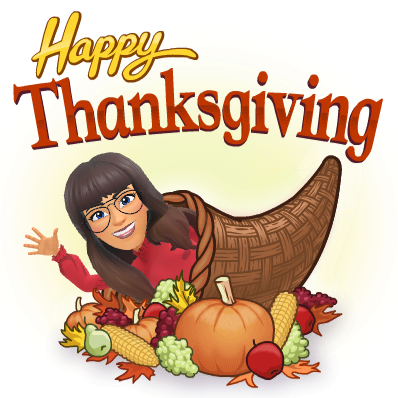 There will be no school Wednesday, November 24th – Friday, November 26th for ALL Dearborn Public Schools. Have a Happy Thanksgiving and we'll see you back at school on Monday.
Washing School Things
Please take some time over the next five days to wash your child's blanket, hat, gloves, jacket, shoes, and backpack. We play outside twice a day and sometimes our things get dirty! This will also help reduce the number of germs coming back to our classroom after the long holiday weekend. This is also a good time for your child to practice putting their mask on by themselves!
When Should I Keep My Child Home?
As we enter the winter season please be aware of any new or worsening cold or flu symptoms. Below are the guidelines provided form the district for when to keep a child home sick. These guidelines apply to ALL ILLNESSES, including COVID-19. It is better to be cautious and keep children home until they have been cleared by a doctor to return to school than send your child to school sick and accidentally spread germs.
If your child or someone in your family tests positive for COVID-19 it is essential you let me and the Henry Ford School Office know. We can then notify other children/families if they have been exposed. Your family's name will be kept confidential and I promise I will not be mad at you. We just need to make sure all families can take the steps necessary to stay healthy!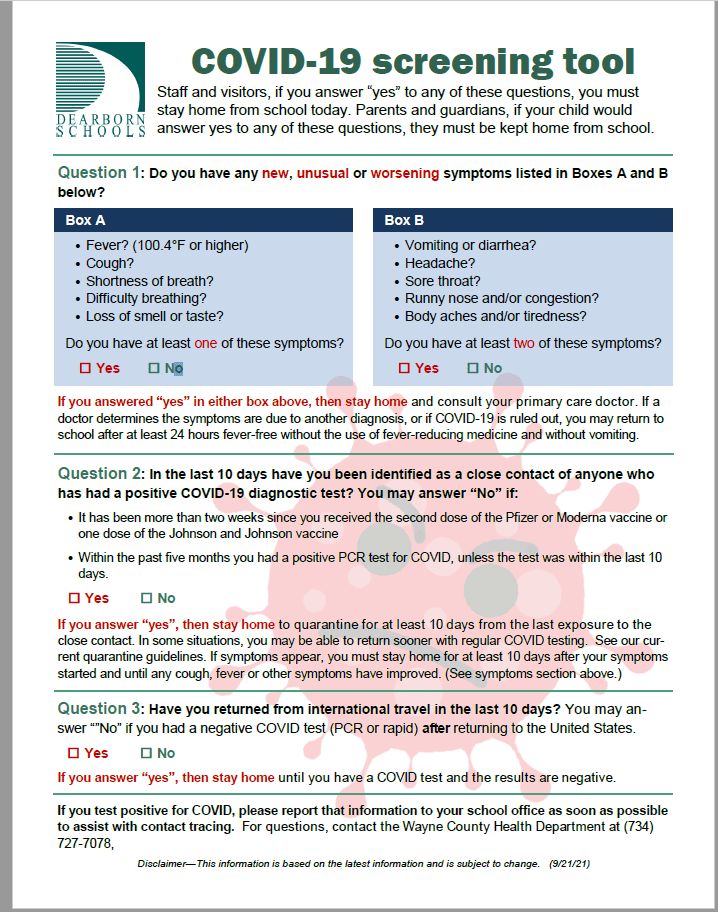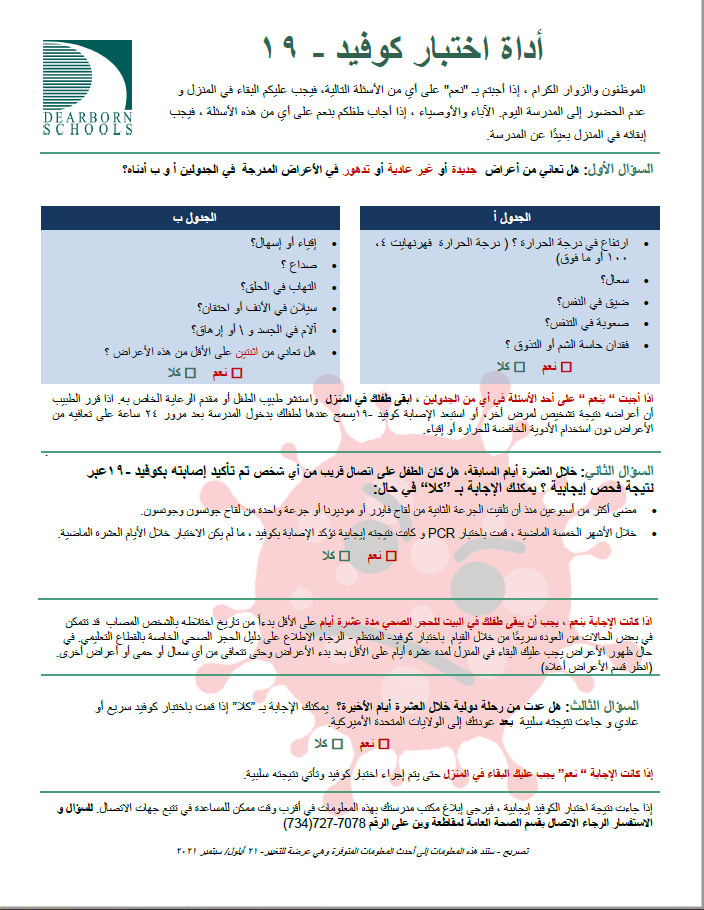 This Week in Our Classroom
We've been busy this week! As the seasons change the children have been noticing many changes on our playground. During small group one day we took our science lesson outside and took a nature walk around the school. The children observed that the leaves on the trees were changing colors as well as falling off the branches. We noticed that the flowers and vegetables in the school garden were wilting and beginning to go to sleep for the winter.
During large group children explored the letter Ee, and practiced using their fingers to make straight lines and curves. Afterwards we used flashlights to go on hunt for letter E's in our classroom. The children found SO MANY letter Ee's! There were E's on the floor, on the walls, on the toys, on the computer, on the screen, and even on our clothes!
Welcome Ms. Chalhoub!
Ms. Chalhoub will be the long term associate teacher sub in our classroom for this school year. Ms. Chalhoub has been a noon aid and substitute at Cotter for the past 3 years. Welcome to our class!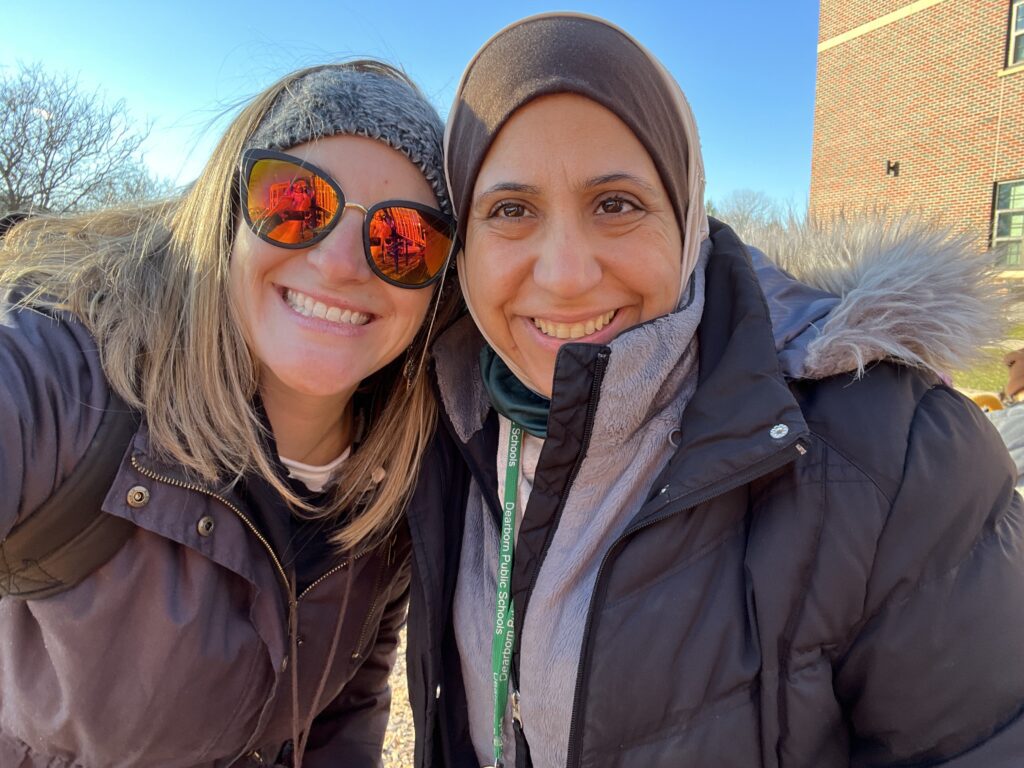 A Look Ahead…
Monday 11/22
Tuesday 11/23
Wednesday 11/24
Thursday 11/25
Friday 11/26
Full Day
Drop off- 8:35am

Pick Up- 3:20pm
@ Door #3
Full Day
Drop off- 8:35am

Pick Up- 3:20pm
@ Door #3
No School




No School
Happy
Thanksgiving!


No School



Monday 11/29
Tuesday 11/30
Wednesday 12/1
Thursday 12/2
Friday 12/3
Full Day
Drop off- 8:35am

Pick Up- 3:20pm
@ Door #3
Full Day
Drop off- 8:35am

Pick Up- 3:20pm
@ Door #3
Full Day
Drop off- 8:35am

Pick Up- 3:20pm
@ Door #3
Full Day
Drop off- 8:35am

Pick Up- 3:20pm
@ Door #3
No School on Fridays!
Happy Thanksgiving and have a great weekend!
Mrs. Stortini