WE HAD A FUN CELEBRATING VALENTINE'S DAY TODAY!
HERE ARE PICTURES OF OUR DAY:
passing out valentines…
EATING LUNCH WITH OUR FANCY VALENTINE'S DAY TABLECLOTH.
WE ALSO GOT TO EAT A YUMMY HEART-SHAPED DONUT FROM MS. BOWDELL!
 
WE HAD YUMMY HEART-SHAPED COOKIES FOR SNACK TODAY.
(MS. BOWDELL SPOILS US JUST A LITTLE! ;-] )

WE TOOK A LOT OF SILLY VALENTINE'S DAY PICTURES TODAY!
  
these are our 5th grade service squad members,
memori and zealin.


they are so helpful and we really appreciate them! they eat lunch with us, walk with us back to our classroom, and help us wash our hands after lunch.
I would like to thank all of the families for my wonderful gifts and cards! They mean so much to me.
I feel so blessed and thankful to be your child's teacher.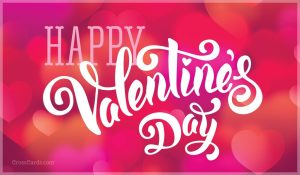 -Miss Bowdell