In honor of Teacher Appreciation Week this year, I will be sending a thank you note to one of my college professors, Dr. Michael Rex, at Wayne State University.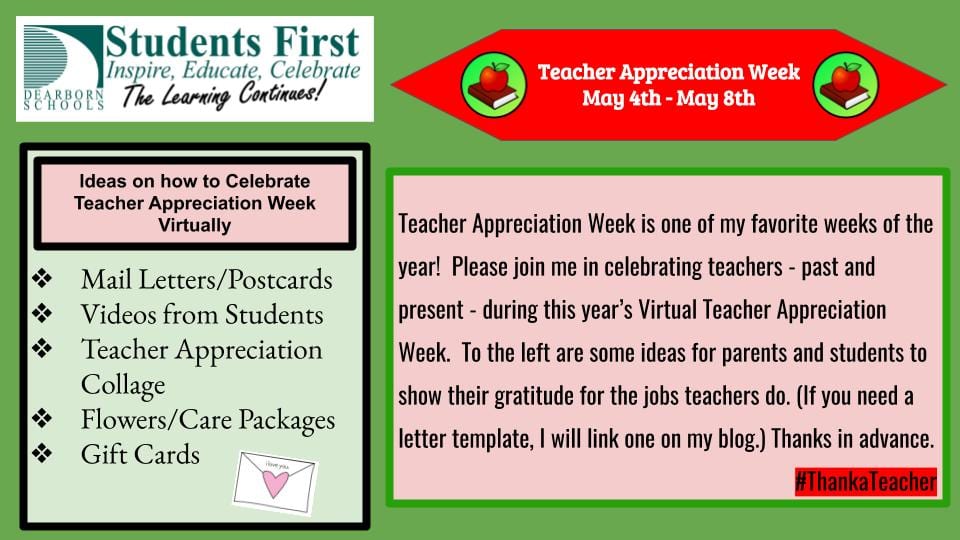 Letter Template here.
After I crushed my father's dream of me going into pharmacy, I worked quickly to earn my credits towards an English degree (my passion). I took the course English Literature After 1700 first, thinking that it would be a better fit for me based on the kind of books I had experienced with. I was wrong. I was miserable – it was a big lecture hall with a professor who spoke in a dry, monotone voice. With great trepidation, I signed up for English Literature before 1700.
From the start, I could tell that Dr. Michael Rex was unlike any professor I had ever had before. With his wild, flaming red hair, tinted glasses, flamboyant style, and his fingers studded with rings – I was equal parts skeptical and eager to see how I would be learning about Beowulf and early British literature from my new teacher. To say that I was blown away, would be a wild understatement. In the midst of all my angst centered around my father's disappointment and the uncertainty surrounding my future, I found solace in Dr. Rex's classes. I was so enamored, that I voluntarily signed up for a Shakespeare class, simply because it was taught by this brilliant teacher (I had a terrible experience with Shakespeare in high school – so, this was a BIG deal). One of my favorite essays I ever wrote in college was for his class, and it analyzed the portrayal of women in Shakespearean plays. When that semester concluded, I looked, in vain, for another course taught by Dr. Rex – but alas, there were none. Years later, I took my sister to sit in on a class taught by Dr. Rex. To this day, my sister and I quote his witticism with zeal.
Thanks for Reading. – SMS