This just in: Marking Period #1 has come to a close.
Good news first:  10th graders are getting into the rhythm with new teachers and new content.
Second helping of good news: There are two more marking periods until the end of semester 1.
I encourage students and parents alike to attend Parent Teacher Conferences on Tuesday, October 25th and Thursday, October 27th.
The long and short of it is this:  As your teacher, I have high standards and expectations for you (both behavioral and academic). I can't and I won't apologize for that.  As my students, I hope that you learned some valuable lessons about what some things you need to do are to ensure your success in Language Arts.
As always, I invite you to make an appointment with me, should you want to conference about what you can do better or what are some areas for improvement.
In the past week, I have had numerous students approach me regarding extra credit opportunities.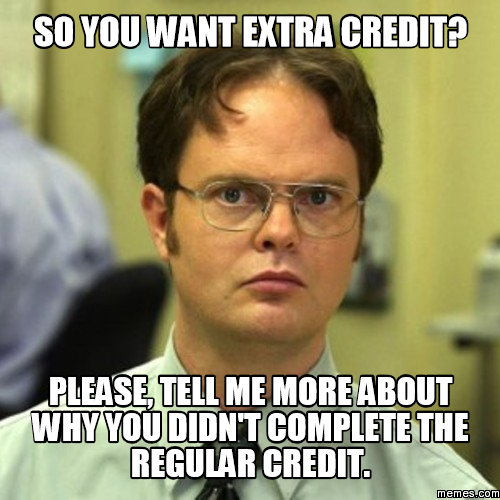 Honestly, I take pride in offering my students the opportunity to go above and beyond on their assignments and projects – I recognize students' commitment to producing high quality work. I don't believe in chasing grades – I believe in my students holding themselves accountable and dealing with the consequences of their actions (good and/or bad).  I always tell my students,  mistakes are only "bad" when you fail to learn from them.
Marking Period #2 begins Monday, October 17th: Start Strong, End Strong
You can do this!