Quick version! Students please come to school 9:30 Group B and 10:00 Group A… we will do GAMES INSIDE beginning at 10:00, then have lunch INSIDE, and at 11:15 PARENTS CAN COME TO DOOR 10 by the cafeteria to watch the certificate ceremony and our songs!!! Following the ceremont inside (wear a mask) we will go outside to get our ICE CREAM from the ice cream truck and then it is dismissal from there!!!
**Please bring ONLY your 20 goodies if you want to contribute to the friendship goodie bags. NO BACKPACKS or BLANKETS will be needed!
***Dress for inside "field day" type games!!!
Let's have a great LAST DAY of kindergarten!!!!!!!!!!!!!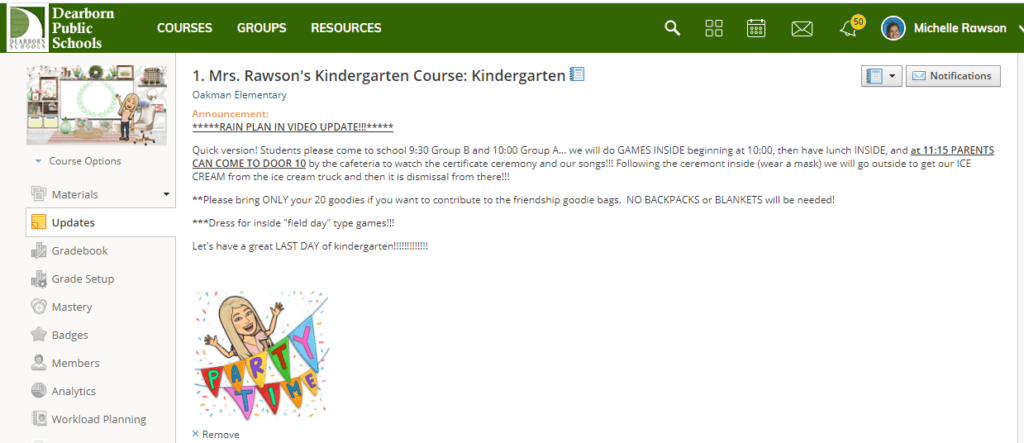 Love,
Mrs. Fowler