PLEASE GET ALL OVERDULE ASSIGNMENTS ON SCHOOLOGY IN BY FRIDAY MORNING— this includes MUSIC, GYM, ART, and SCIENCE!!! Teachers are starting to work on report cards so get those assignments submitted on SCHOOLOGY ASAP!!!!!— check each course… for example… check MUSIC course if any overdue assignments, check GYM course, check ART, check SCIENCE!
Math- Lesson 35– watch video on schoology if you missed it on ZOOM this morning then do your VIDEO ASSIGNMENT FOR today!!– make sure to use your NUMBER CARDS—given to you AND they ones you made– to show me your math fluency task. See picture for work from blue book that we did together today and use the sentence stems show to "talk" about your pages.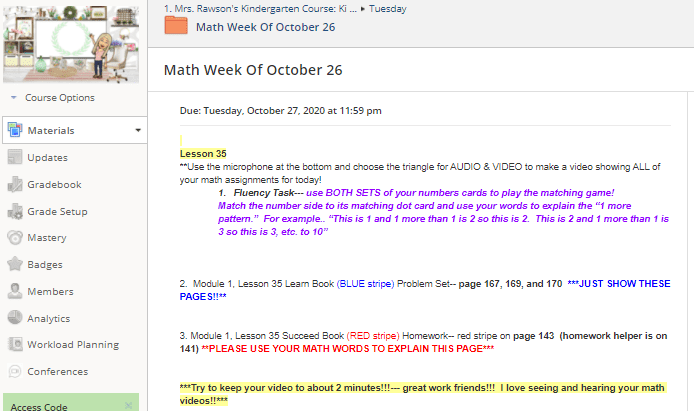 Fluency Example… use your words to explain the pattern you see (like sentence stems on white board)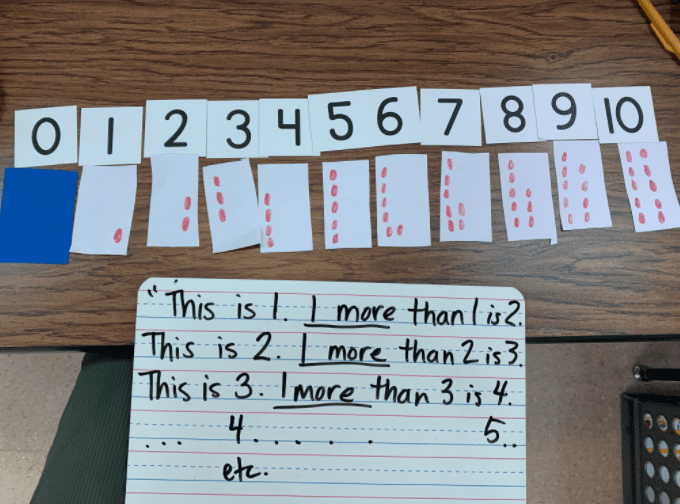 BENCHMARK ONLINE READING ASSIGNMENTS: Please do your Benchmark assignment for letter s and t games by the end of the week SUNDAY, NOVEMBER 1st. It is DUE. It looks like this when you click BENCHMARRK LIBRARY AND ASSIGNMENTS link on Schoology…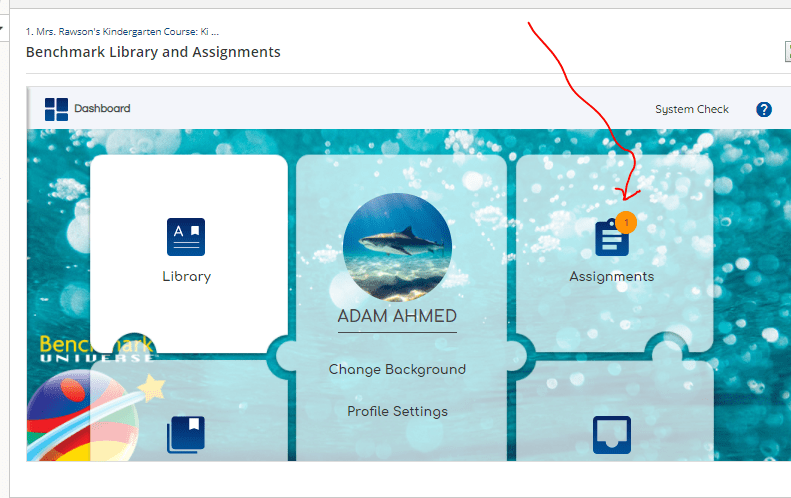 Then click assignments and find your assignment for this week: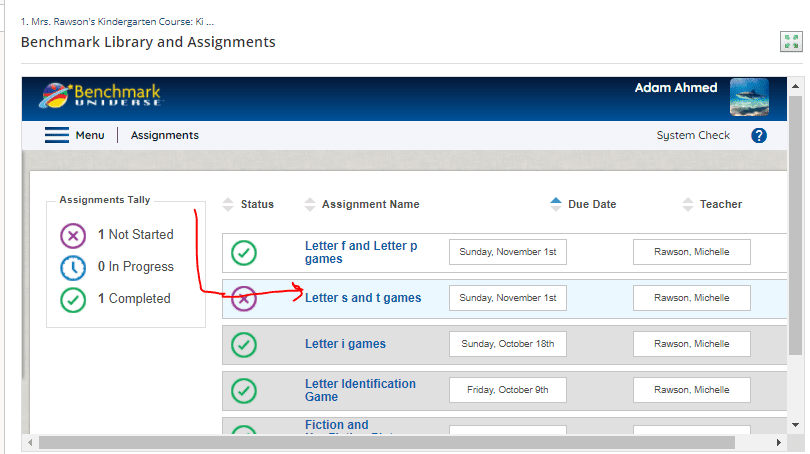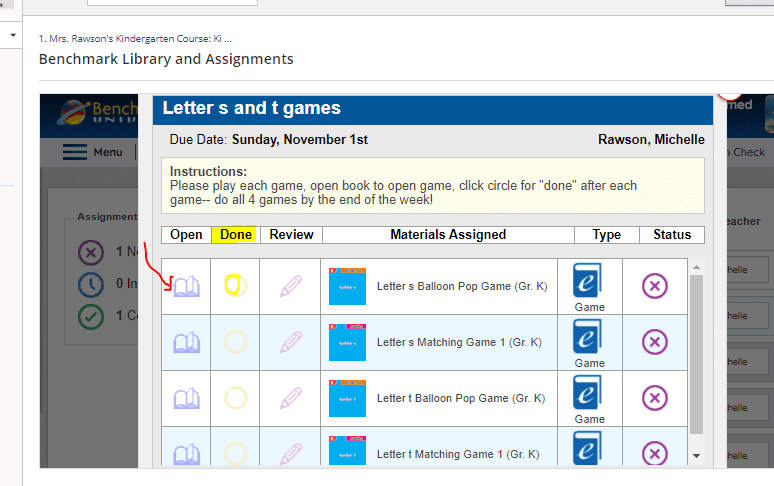 Click the book to open each game and then click the yellow circle for "done" after each game so you can go onto the next one… complete ALL 4 games by the end of the week.
Reading: please go on READING EGGS for 15 minutes of independent work!! Here is a how to video… this is a great program paid for by the district so PLEASE make sure your child is going on EACH DAY for 15 minutes!!! I will be checking in to see that everyone is going on for at least 15 minutes EACH DAY!!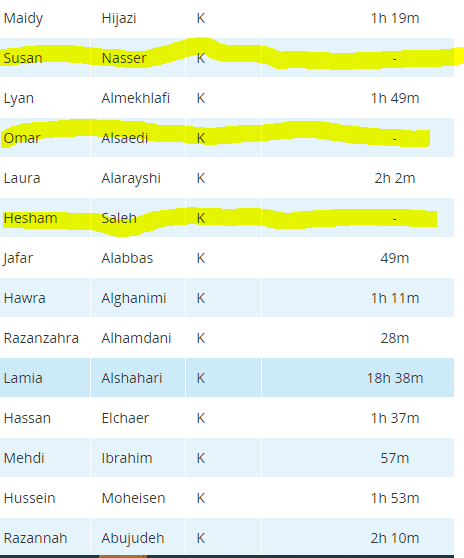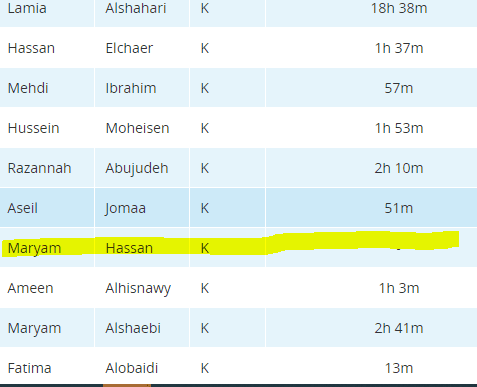 Reading high frequency word cards:
Make sure you add cards: "the" and "go" this week and practice all 6 words to know by sight (MEMORIZE!!)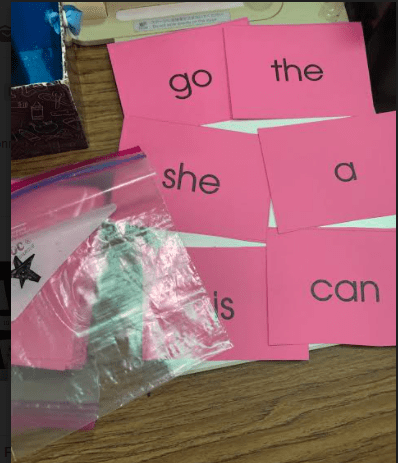 Writing: Please do the next page in your writing packet. Watch the "Q song" to pick 3 words that start with Q!!! and then write your Qs and q's neatly in your packet— remember packets will be dropped off/turned in when complete so do your best!!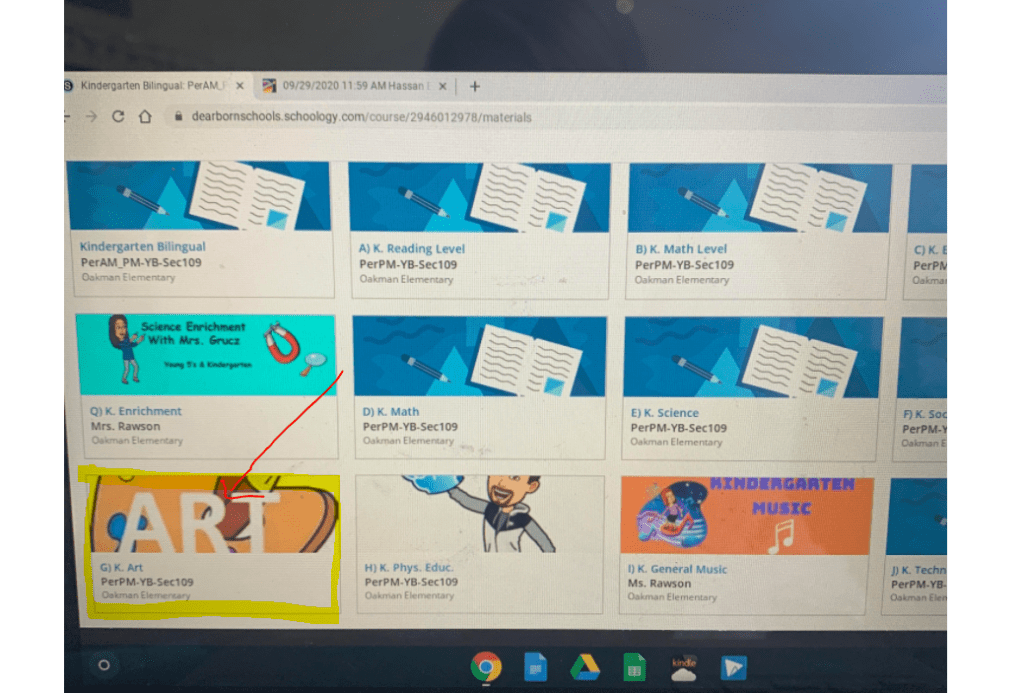 Reminders:
ALL LABS WEEK WILL BE ON ZOOM!! We will do MATH one-on-one assessments WEEK OF October 26th. You will need your counting cubes, white board and marker, and number cards.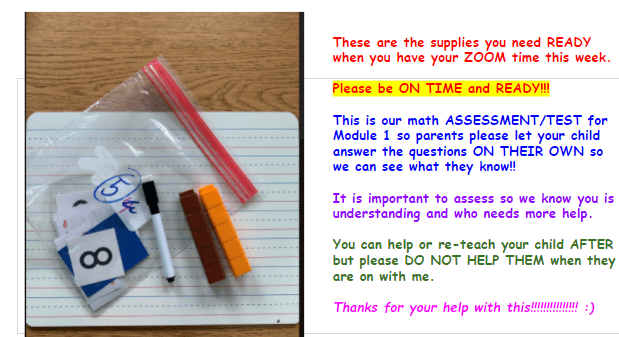 Here is the weekly schedule for one on one leaning labs this week:
Red Group: Get on Zoom at 1:30 – 2:00 Maidy, Mehdi, and Fatima
Orange Group: Get on Zoom at 2:00-2:30 Hassan, Hawra, and Hesham
One on One Assessments today Tuesday, October 27. 2020
Jafar 2:00-2:15
Laura 2:15 – 2:30
Su Su 2:30-2:45
Hawra 2:45-3:00
Please email me if you have ANY questions about learning labs!! Thanks for all your cooperation and support as we navigate this TOGETHER!!!!!!!!!!!
Excited for one on one MATH sessions on ZOOM this afternoon!!! AND for movie and snack tomorrow!!! AT 10:30 we will have an extra long break with a special snack (from home) and movie!!! At 11:00 or so we will do math and have lunch at regular time (11:45-12:25)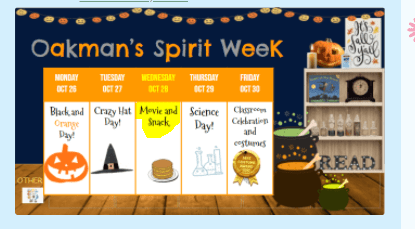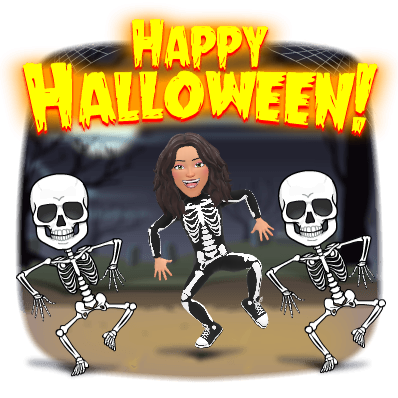 Love,
Mrs. Fowler