Oakman Folder-Sign and return behavior calendar for February!  
Reading/Math Bag-Please take 15 minutes to "read" each night and practice sight words… NEW books for reading pictures, listening and asking/answering questions (use bookmark), finding sight words, etc. were given in see through reading bag. 
Check out your child's poem book, read it together, and sign in the front of the book.
** All sight words on ring are: I, the, can, see, like, to, look, at, come, and, a, we, go, my, in, is, has, for, are, here, you, dog, up, on, have, said, it, she and new sight words did–. ***ALL should be memorized for reading and some should be able to spell on own AND begin using to write SENTENCES!!
3.READING GROUP BAG—> read NEW book 3 times remembering to point to each word as you read AND extend to asking questions such as: "Find a sight word on this page. Point to word that starts with the /s/ sound. ETC."  Please keep alphabet linking chart and on back NEW consonants blends and digraphs in their bag– this is to help with reading and writing during reading groups and can be practiced at home as part of 15 minutes of reading each night!
Sign reading log for new books! 
NO SCHOOL / Mid Winter Break (Back to School Tuesday 19th)
Tuesday, Febrary 19th is 100th day of school and projects are DUE!!!!  See examples below: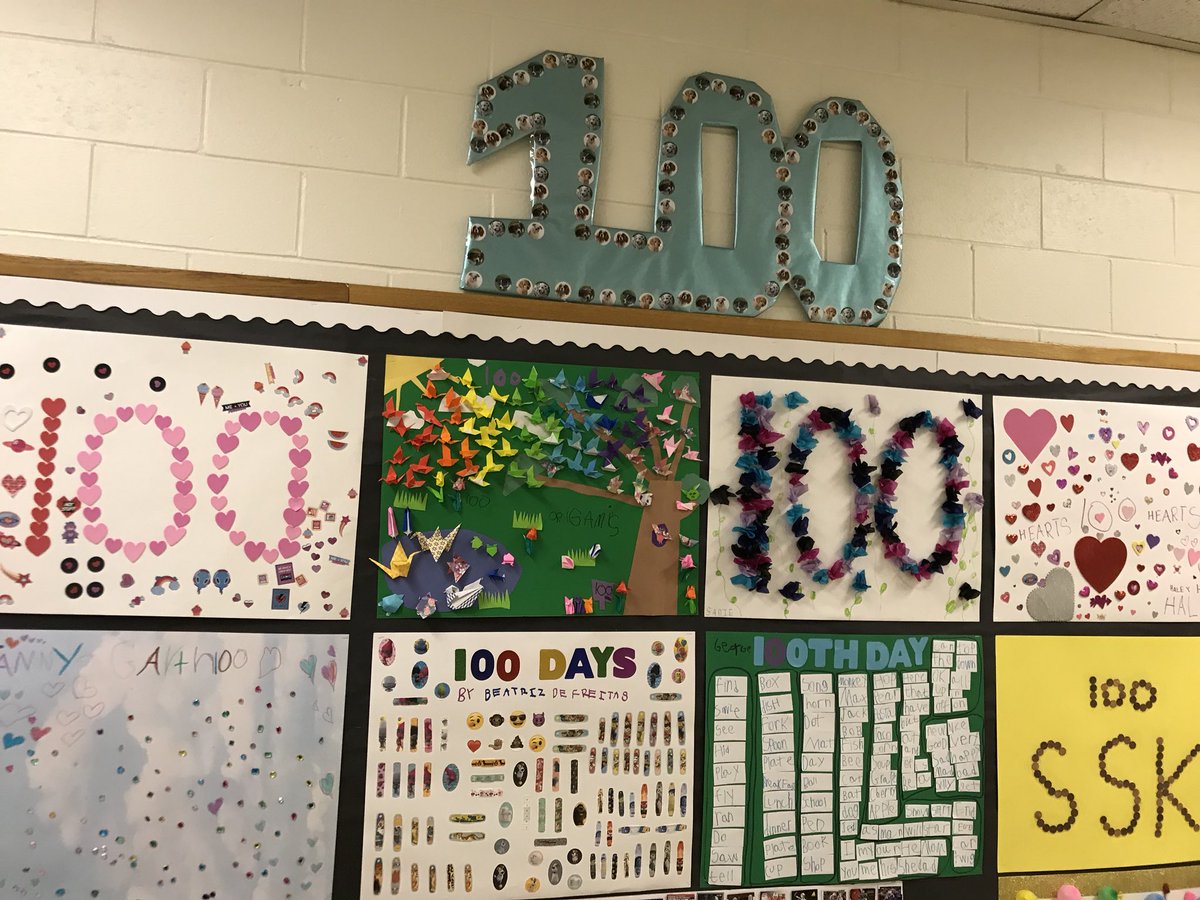 Projects will be displayed in the hallway!!!   Be creative!!!  Less "food" items— the better for displaying!!!
Thank you,
Mrs. Fowler