**Please make sure your backpack is packed and ready for in-person learning!!!!
Group A will be at school on Monday, March 15th AND Thursday, March 17th.
Group B on Tuesday, March 16th AND Friday, March 19th.
We will on ZOOM on Wednesday, March 17th for FUN VIRTUAL ST. Patrick's Day!!!
(there will not be a spelling test next week, but we will introduce NEW spelling words and practice them for 2 weeks!!!— spelling test will take place IN PERSON on either Thursday, March 25th (group A) or Friday, March 26th (Group B).
Picture below are the supplies you will need for school:
***Bring with you to school your sleeve as shown… please put on the front the spelling words practice and the back should be numbers 1-20.
***Make sure to bring your white board and DRY ERASE MARKER— please get new if you need over the weekend– thank you!
***STILL NEED MANY PEOPLE TO RETURN ALL LEVELED BOOKS– colored and some have black and white books that they use with Ms. Bost— this is VERY important so we can organize the books and get NEW LEVELED BOOKS out to all students.
Make sure you have ONLY the following sight word cards in a zip lock bag with a STAR! *
PLEASE make sure you have a pencil box or bag to keep crayons, pencils, scissors, glue, dry ease marker, easers, and cubes!!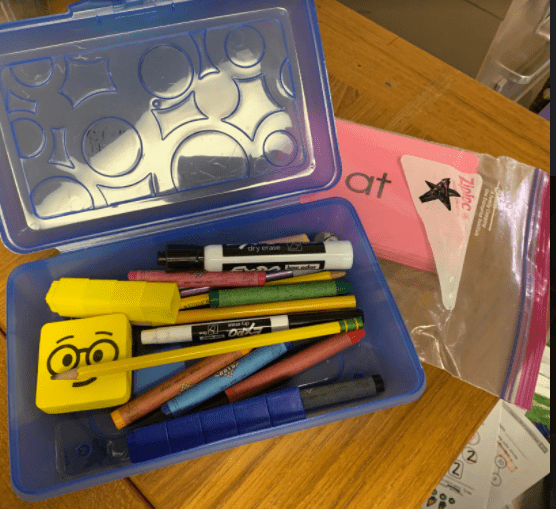 Please do not bring your computer, headphones, or your red math book, or your yellow math book!! Please keep an organized space at home for these "only at home" supplies.
Here is the Hybrid Learning Schedule: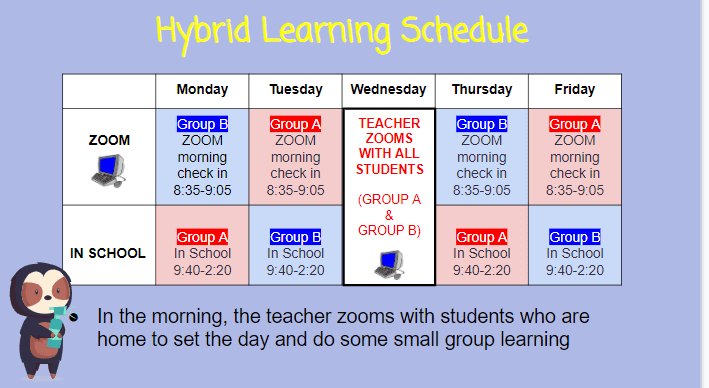 !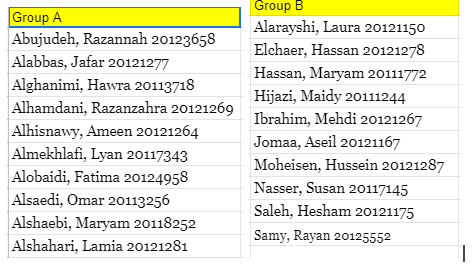 PLEASE get backpacks packed and ready!!! Please get NEW dry ease markers and crayons if needed for school!!! AND a good water bottle with a lid!!!!!!!!! The drinking fountains are closed so this is a MUST!!! and please get reusable if you can… we had several spills with the plastic bottles with lids!!! THANK YOU!!!
Have a good weekend!!!
Love,
Mrs. Fowler