We made it a week. I hope everyone is safe and enjoying time with your families. A lot of cooking and cleaning and finally teaching my boys to make different dishes and finally decluttering and reorganizing the garage lol . A days work is never done. I know this is a hard transition for you and your families being at home allll day. Trust me we are not used to it either. So I am going to give you some other things to try to be more active and engaging.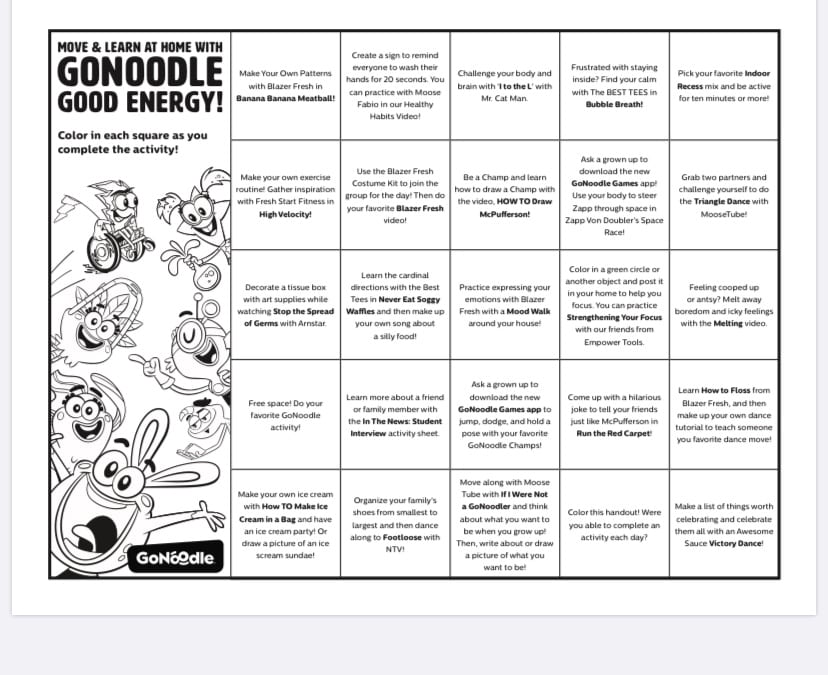 Here are additional resources provided (optional but not required)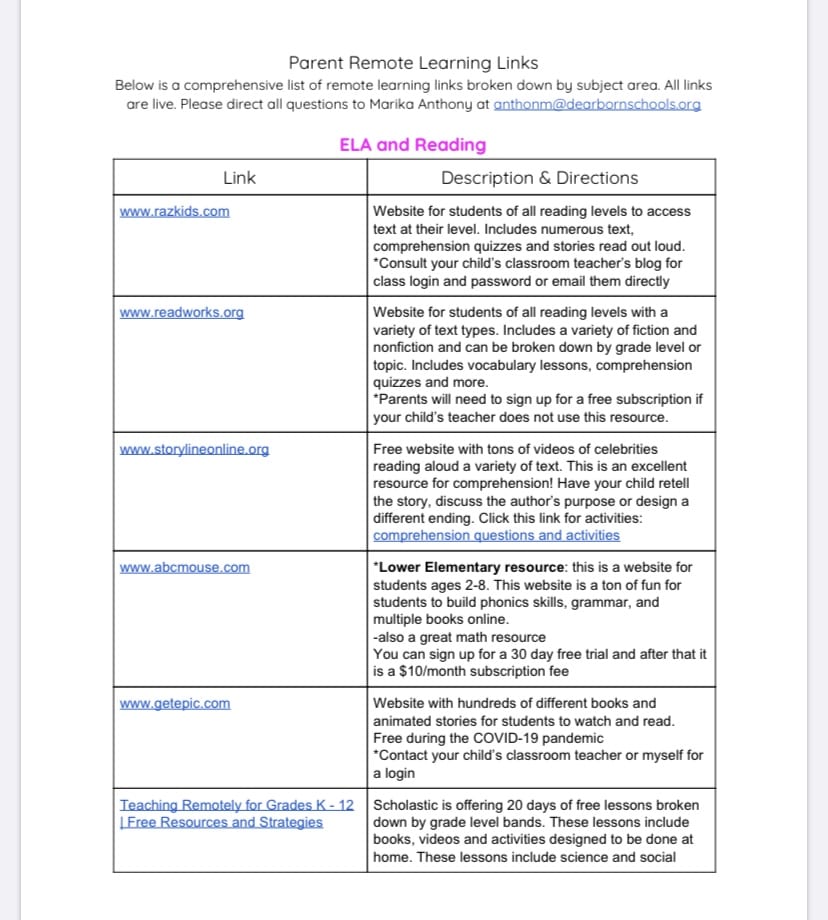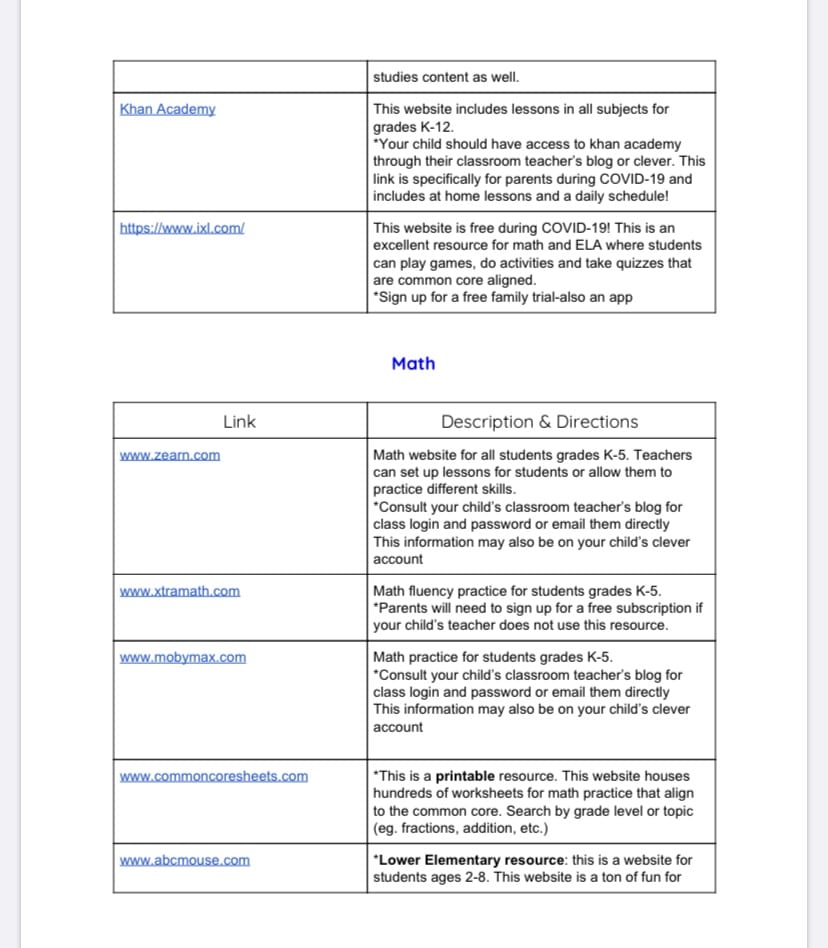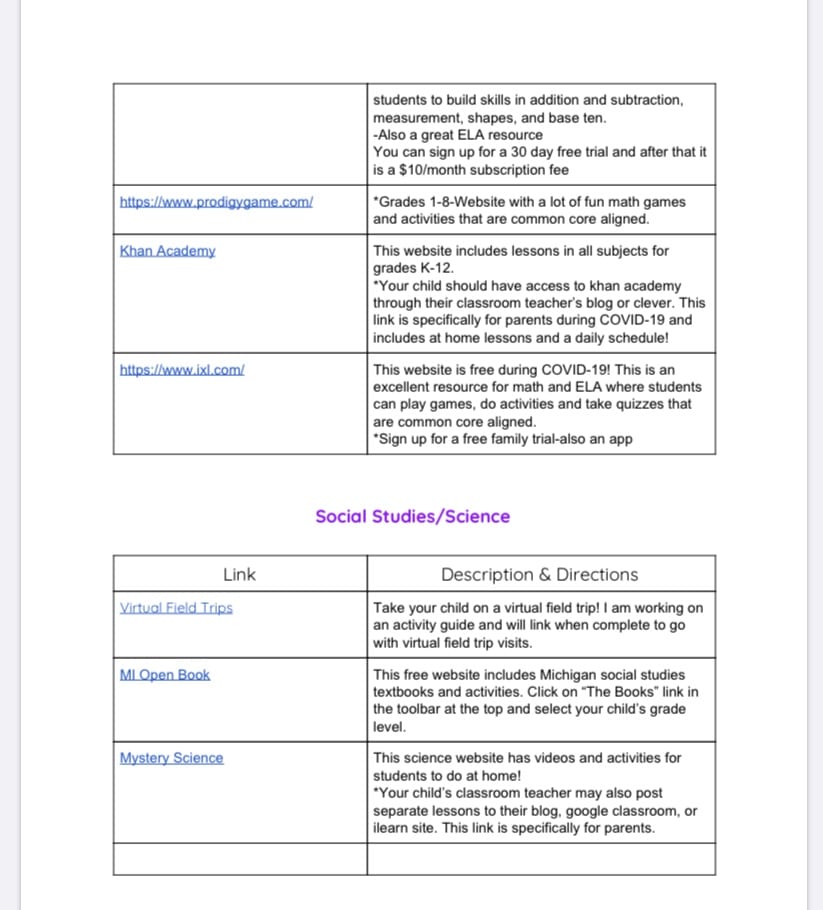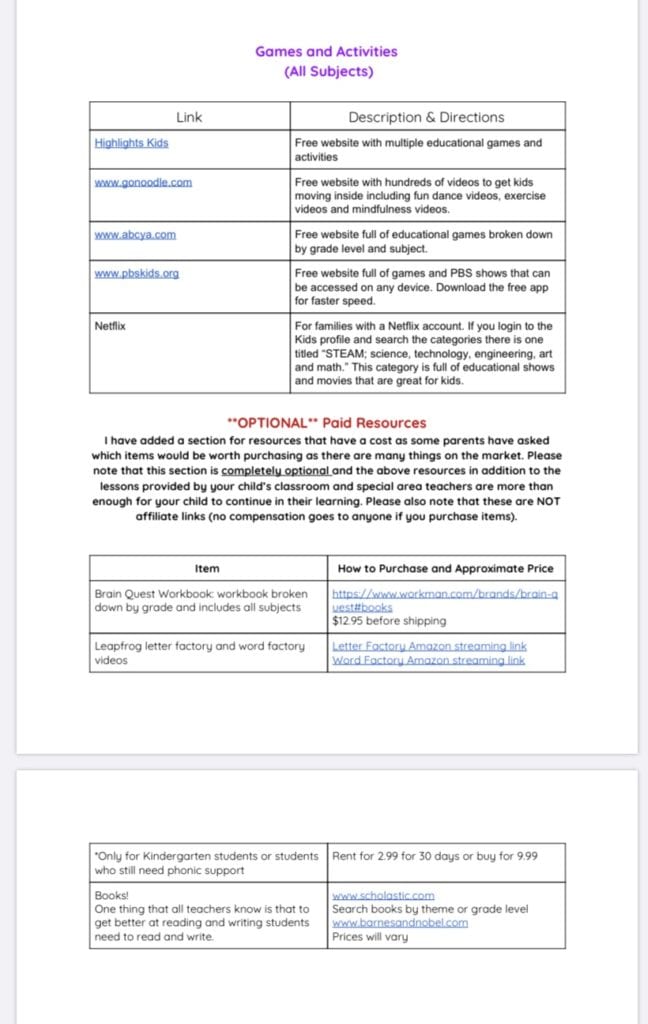 Remember learning at home is not meant to be sitting for 6 hours of practice. You should give lots of breaks for a 5 year old. Go outsides and play on the yard. Attached is a cool inside and outside scavenger hunt: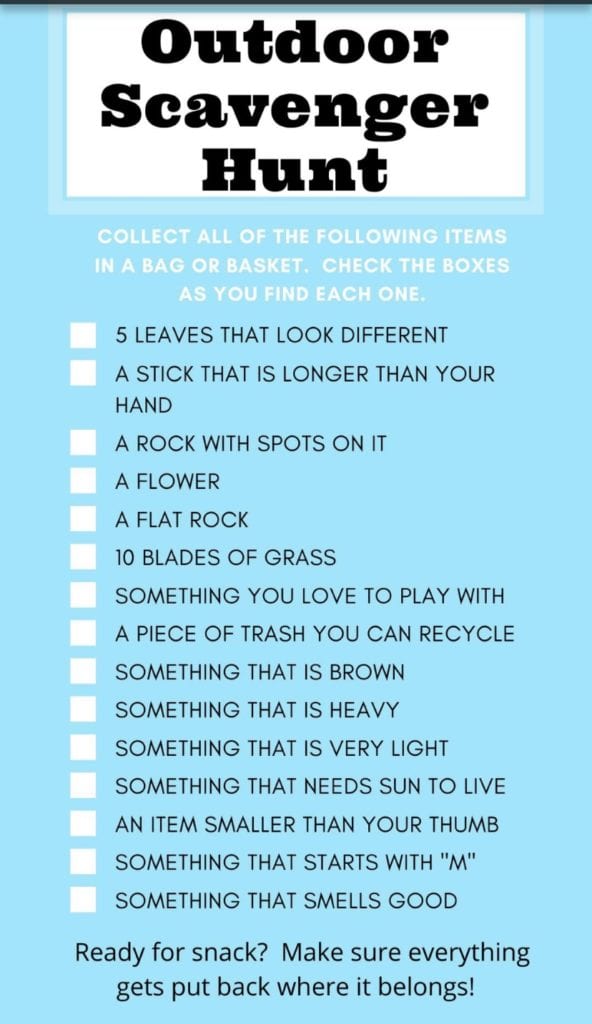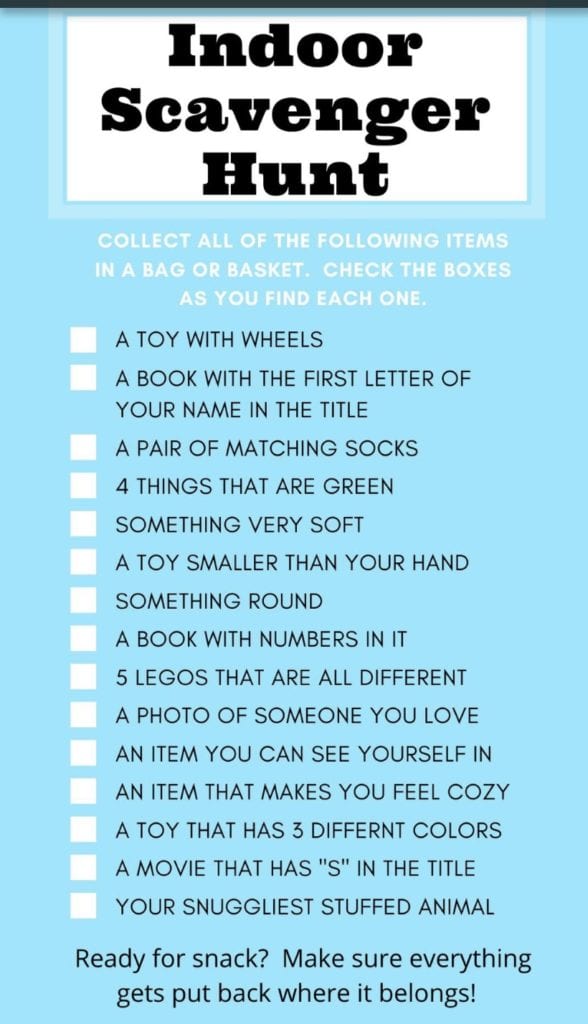 A few notes:
continue working on raz kids and zearn. I am checking progress and everyone is doing great! I will be changing stories on Wednesday.
If you have any questions, please email me and I will contact you as soon as I can. Have fun, enjoy and be safe!
Ms. Mohamed