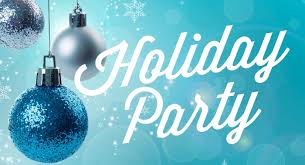 Hello Room 6 Families! 2019 is quickly ending with 3 weeks lefts before Winter Break.
I would like to have a Holiday Party to celebrate our accomplishments that we have had so far and to celebrate the holidays in our classroom. The party will be next Thursday, December 12th. The party will start around 10:35 a.m. and end at 12:00 p.m.. We will be playing bingo, making picture frames, playing snowball basketball, decorating cookies, and eating snacks. We will end with teams of students wrapping each other like a present. It should be fun! Also, we are planning on having a pizza lunch that day.
Please look at the sign up to see if you can donate any items to the party. 
https://www.signupgenius.com/go/4090B44ABA82CAAF49-holiday2
Again, thank you for your support!