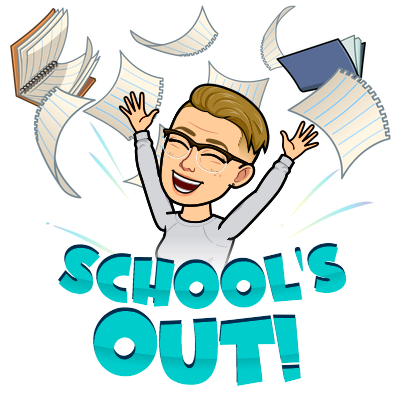 We made it! I'm so proud of the students on making it to the end of the school year. They worked so hard this year through some difficult circumstances and did an amazing job through it all. I hope everyone has an amazing summer and takes some time to rest, recharge, and have a ton of fun. Just a few pieces of housekeeping as we wrap up today:
Make sure to read over the summer! This is essential to continued success in 4th grade. Zearn is also available to the students throughout the summer and is something they will continue to use in 4th grade so continuing with those lessons every so often throughout the summer will help when they pick back up in 4th grade (ESPECIALLY if they were behind).
If your student is attending the summer program, you should have received more detailed information from Mr. Short. If you did not, please be sure to check the Haigh blog for more information. The first day for students is Wednesday, June 23. I look forward to seeing the ones who are attending!
Again, thank you for a great year and have a wonderful summer!