Still waiting on the butterflies to emerge from the chrysalis! Hopefully it will be before Thursday so we can release them.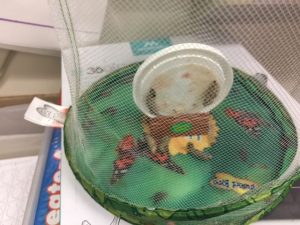 The students started eating in the cafeteria and they loved it  The only problem is apparently the noise level from the fifth and third grades. Wait til next year, when there are over 100 kindergartners in there.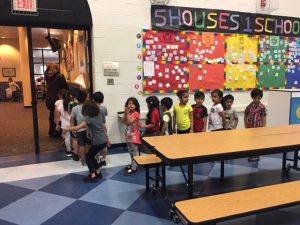 The Trike-A-Thon is scheduled for tomorrow, Monday, June 4th at 2:30 pm. Please bring your child's scooter, tricycle or bicycle to the playground at that time. The Trike-A-Thon serves as the culminating activity for bike safety. Some of you saw us practicing riding our tricycles in the hallway last week.  They will all be getting bike helmets at the Trike-a-Thon (Shhh, don't tell them, it's supposed to be a secret!)
The Preschool End of the Year Celebration will be on Thursday, June 7th at 2:00 pm in the cafeteria. PLEASE DO NOT BE LATE. Bring your cameras and be ready to swap numbers and addresses with each other. The children have built great relationships with each other throughout the year, let it continue.