Thank you to all the moms who attended the March is Reading Month (MIRM) Celebration of Green Eggs and Jam!! Unfortunately the children, unlike Sam-I-Am, enjoyed the green eggs after tasting them. It may have been the color.
A big THANK YOU to the cafeteria staff, especially Mrs. Dughlas, for helping us.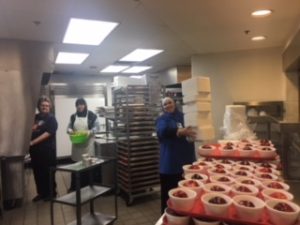 Congratulations to all the awesome readers for all the books they read. Hussein, Naji, and Rahaf read a combined 122 books!!