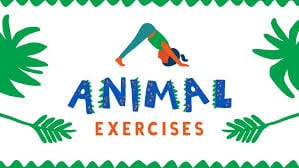 Let's start the week off right with Movement Monday. Here are some animal movements we use frequently in therapy to get active.
Frog Jumps: 

Squat down like a frog
Jump as high as you can 
Repeat this across the room — 10 frog jumps 
Bear Crawl:

Bend over with hands on floor
Extend legs back s
Head down 
Walk with your hands and feet 10 steps across the room.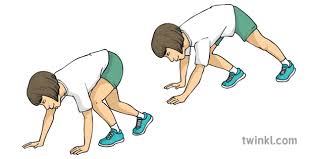 Crab Walk

: 

Bottom up for level stomach as the child is able
Feet under knees. 
Walk 10 steps across the room. 
Kangaroo Jump 

Feet together 
Hands on chest
Jumps with hands stationary 
Jumps with both feet 10 times