It was so nice to hear from everyone yesterday and find out you are all doing well. Keep up the good work and stay safe. Today we are going to listen to if you give a pig a pancake. It's about a silly little pig that gets distracted by different things around the house. Just like in the story you are going to find things around the house in another scavenger hunt. Yesterday Hudson was the winner finding all the items the quickest and send me the picture of his time and completed list. (liepeb@dearbornschools.org)
Today after reading and listening to the story you will get to do another hunt. Make sure you are counting the items for practice. Please time them and send a picture of their time and completed sheet. Let's see who can get the best time and I will post another shout out!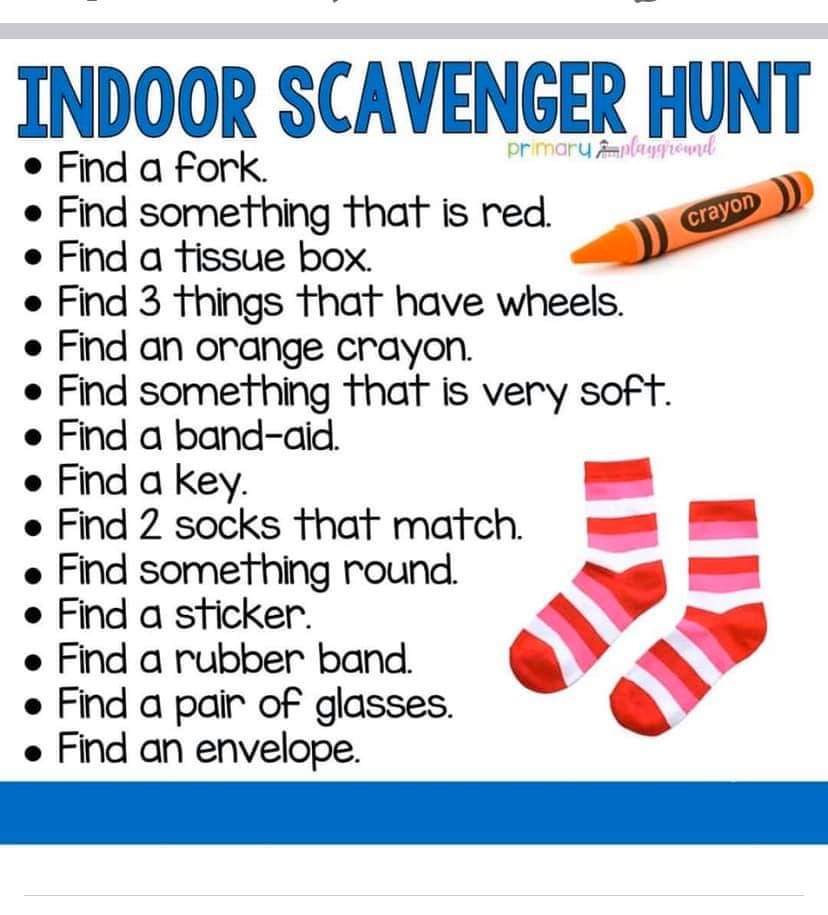 Practice Writing.
Practice Reading.
Playing outside(social distanced) (ABC fit kids using 2 family members names or Cosmic Kids Yoga).
Sending an extra I miss you especially after talking yesterday!

Posted in Class News by Bruce Liepe with no comments yet.