Short classes today, but please don't expect to relax! We have things to do 🙂
10/11 Quick Write: You will be turning these in today… there should be FIVE!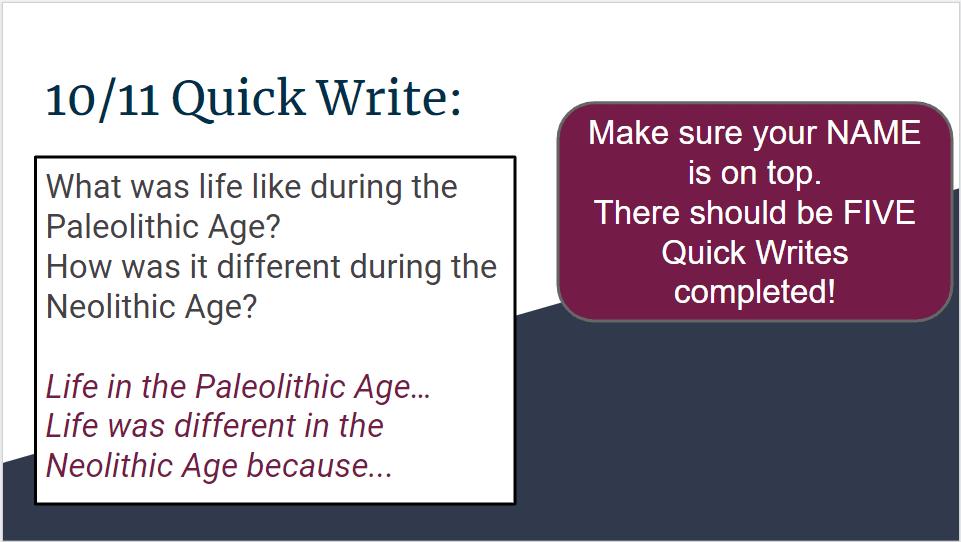 Today we may have a few minutes to finish posters, but not very long, so use your time wisely.
Once all posters have been completed, we will do a gallery walk around the room, looking at each poster, taking notes on the following handout.
Hopefully at the end of this walk, you will have an idea of the changes that took place for Neolithic people because of agriculture!
Have a safe weekend!