We made it through another week! Success!
10/18 Quick Write: I am collecting these today, so be sure you have completed all FIVE, and you have your name on top!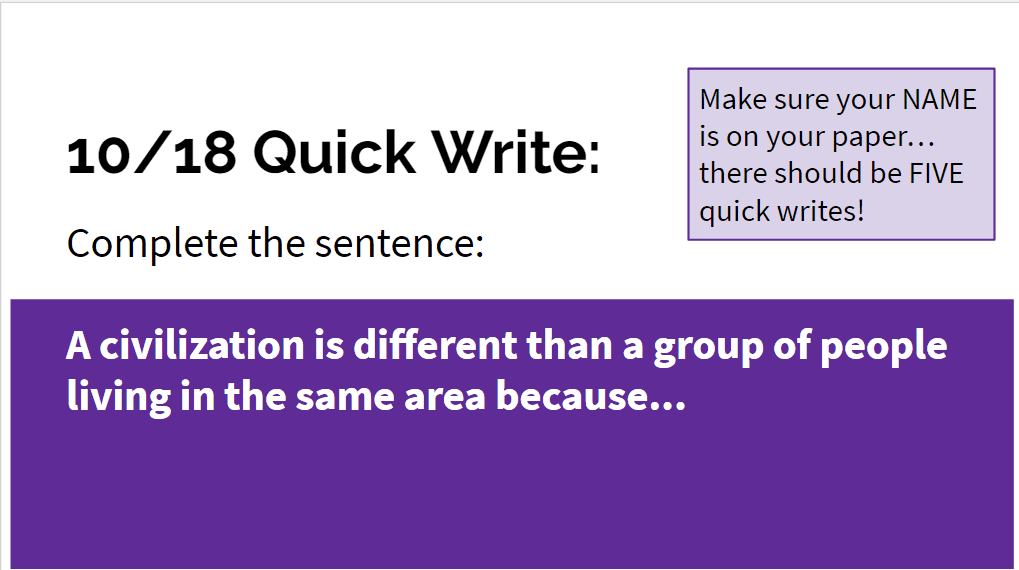 Today we are finishing up our notes on one characteristic of civilization. In your groups, you should all have your own notes on your section (although you can of course work together on the notes within your group). Outline your notes like this: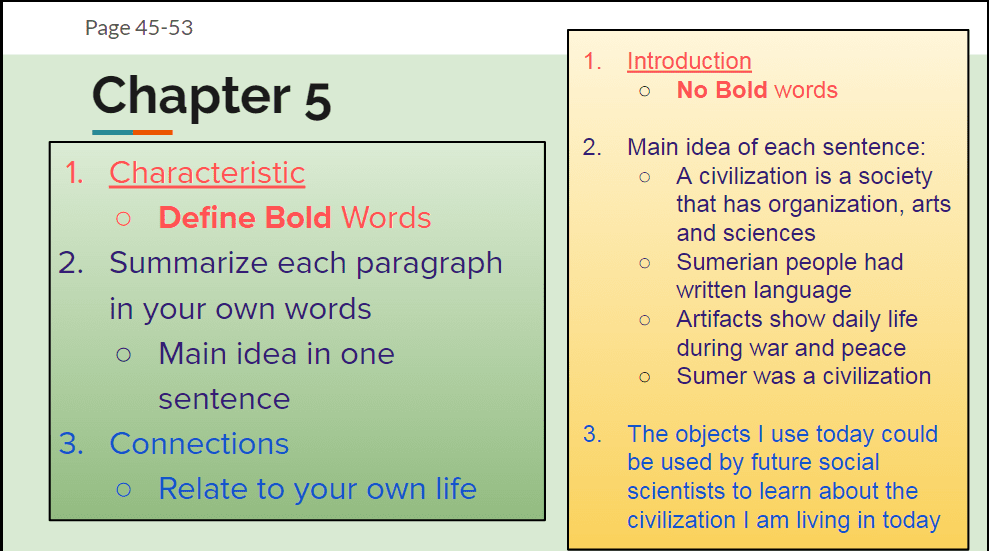 You can find the textbook pages on yesterday's post.
Once you have your notes completed and checked off, as a group you will be creating a slideshow on your civilization characteristic. You each need to participate and individually create one slide. Follow the guidelines and instructions below.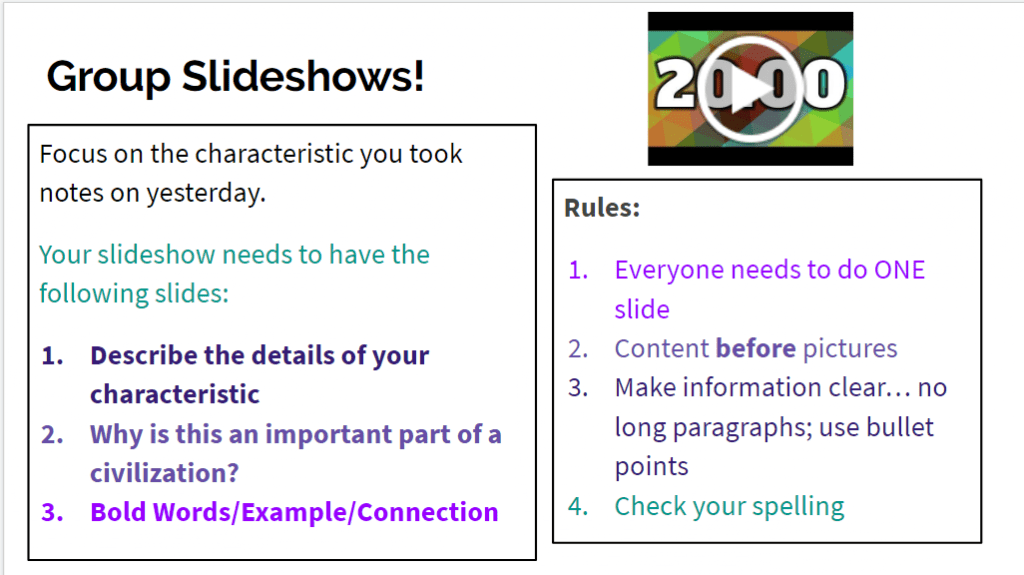 We are aiming to complete the slideshow by the end of class. Remember, CONTENT before pictures… You are being assessed on what your WROTE, not on how pretty your slides are!
Happy weekend!