Good Morning!
Students will be receiving their Progress Report Grade for Card Marking 2 today. I entered them yesterday, however, grades will change after today. Please check on student/parent connect after school to see the most updated grade!
Additional Extra Credit Opportunity: Tell me what's going on with this beautiful phone case! (Whats wrong with it?) Email me at crechim@dearbornschools.org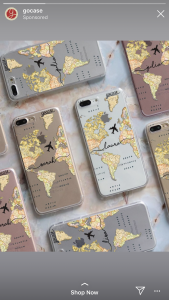 Today in class, we will begin the hour by collecting our 9.1 and 9.2 Worksheet.  We will then review government in Ancient Egypt, we will then work on a vocabulary map for Chapter 9. The vocabulary maps are worth 15 points including their Chapter 9 Vocabulary. If time permits, we will learn about Family life in Ancient Egypt from our Daily Life in Ancient Egypt packet!
Homework: 1. Study for your Chapter 9 Vocabulary Quiz – Tues! 2. BE HERE ALL NEXT WEEK! 3. Read from your Daily Life in Ancient Egypt Packet, Paragraphs 1, 2, 3. 4. Buy from the school store – earn ec!
Have a great weekend!
Mrs. Crechiolo